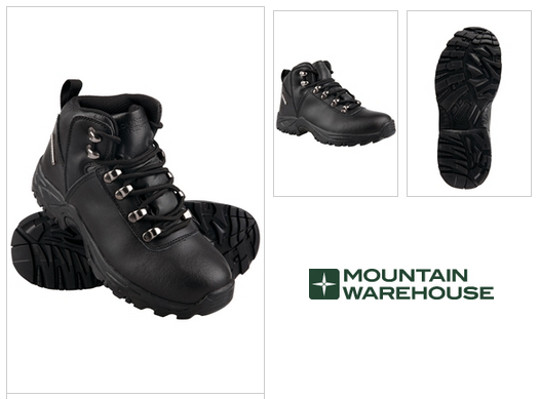 As much as it pains me to think about, I know the time is soon coming when I'll have to think boots and waterproofs for my forest loving children again. Handy then, that Mountain Warehouse has a sale on their Explore Waterproof Kids Hiking Boots, which they are selling for £24.99 reduced from £49.99. 
The Explore Waterproof Kids hiking boots are a top of the range pair of children's walking boots.
They have a durable outsole that provides grip when on wet or uneven ground whilst walking. Constructed with a leather upper, a waterproof and breathable membrane as well as a padded collar and tongue means they will keep your child's feet dry and comfortable while they participate in sports such as walking and hiking. 
The waterproof layer is constructed of water resistant upper and waterproof membrane, keeping little feet dry and comfortable. The outsole offers high traction with deep lugs which gives good grip. The padded tongue and collar gives extra cushioning for all day comfort, and the mesh lining improve breathability to reduce stinky feet.