Getting Personal Lunchbox Review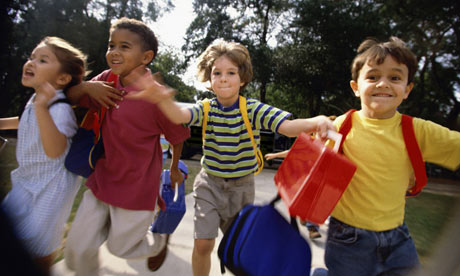 In just a few weeks time children all across the country will be heading back to school, and a new generation of them will be stepping in to the classroom for the first time. 
Taking your own lunch to school is now far more popular than having school dinners - in some schools this isn't even an option - and choosing the right lunchbox is very important!
To us grown-ups a lunchbox is a lunchbox, but to your child it's much more than that! If you've yet to experience the drama and tantrums that result from you having chosen the WRONG type of box for your child, you might think I'm talking nonsense; save yourself the agony, learn from my mistake (I only made it once!) and choose a Getting Personal customisable lunch box with your child.
Tamsin and her daughter are on the brink of starting the school years, so we figured they were in the ideal position to road test the Getting Personal process and their chosen lunchbox. 
"When we were told we could customise a lunchbox both my daughter and I poured over the different designs for ages. Me trying to stop her from getting pink (again) and her telling me off for choosing weird frogs and jungle animals."
When I tell you there are over 25 different designs to choose from, and in different colours too, you'll understand how, and why, they spent a l-o-n-g time deciding which one to have - I'm telling you, a lunchbox is NOT just a lunchbox when you're four years old.
"Eventually we settled on the grinning alien because he made us both cry with laughter. No matter how dismal the day you can't help but be cheered up looking at this little fellow. He is too adorable for words!"
I have to say, I agree and if I was choosing a Getting Personal lunchbox it would be the alien or the mad grinning shark.
Once you've chosen the design and colour of your lunchbox you just need to decide whether you want it to feature your child's first name only or surname too.
"It took a matter of days for the lunchbox to arrive – super fast! – and when it did that was it. My daughter hasn't put it down since.
She had to take a packed lunch to nursery last Friday because of some or other catering issue and she immediately chose the alien. She loves it so much that she was distraught when she was told that there wasn't a packed lunch the following day."
I know Tamsin's daughter well and she's not one to be restricted by conventional thinking - a lunchbox has many other applications which, cleverly, means she doesn't have to wait until lunchtime to be united with her beloved alien box!
"Also, she keeps packing her toys away in it. I can't tell you how many times over the past week we've had a tearful tot crying because Buzz Lightyear can't be found anywhere. At least after the first frantic night I know exactly where to look – in her alien lunchbox!"
So, the Getting Personal lunchbox gets a HUGE thumbs up from Tamsin's daughter, but what's it like from a grown-up point of view?
"The box itself is very sturdy plastic and comes with a simple clasp. I don't think it is one of the worlds sturdiest clasps but only time and rugged toddler testing will tell. However, so far it has withstood a fair amount of abue that it wasn't meant to and is still going strong."
I was very glad to hear this from Tamsin, I've lost count how many times I've had to secure a perfectly good lunchbox, that has lots of life left in it, with a few elastic bands because the clasp has snapped off.
"The actual alien picture is a stucker that has been placed onto the plastic case so don't expect engraved/etched or any other fancy images. I imagine that if this chap gets wet you will likely say goodbye to your personalised pic," I began to fear for Tamsin's safety at this point, "I haven't had the heart to test that though. I would not live to see tomorrow if I soaked her lunchbox to check for weatherproofing and durability."
PHEW! There are some things in the course of reviewing that really would be considered above and beyond the call of duty - soaking a much-loved alien lunchbox is one of them!
And finally...
"Overall I'd say that the fun factor is high, the value factor is alright and what saves it from being a bit normal is the personalisation element. Again I would say that I'm not overhwlmed by the sticker bit as I see that as a quick way to toddler tears when it tears off from usual abuse. Otherwise it is a good old fashioned lunchbox with great potential and at a lovely price."
Getting Personal lunchboxes retail for £9.95 and delivery will only cost you an extra £2.95, unless you're spending over £30 in which case it's free.
I've seen the alien lunchbox in the flesh and it really is lovely, I've also witnessed the adoration it has inspired in Tamsin's daughter and I can just see her marching proudly into her classroom, come September, brandishing her 'alien'.