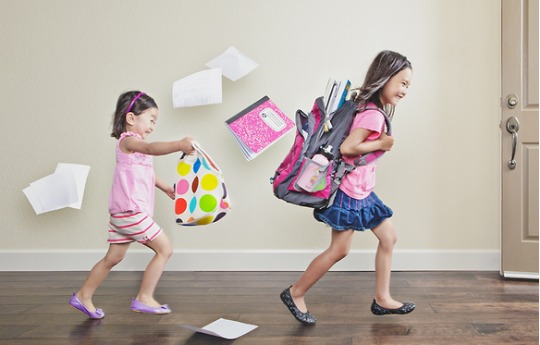 From next September if your children are late for school you need to have a really good reason, as in "exceptional circumstances", otherwise you could face fines, and even prosecution and imprisonment if you don't pay.
At the moment 500 schools in Hampshire have signed up to the scheme starting in the Autumn term, and are warning parents that if lateness occurs 10 times then there will be a fine of £60 issues by the council. Failure to pay within 21 days will double the fine to £120, and refusal to pay could mean that the council prosecute. There are many other councils that are implementing fines for recurrent lateness, including Wales, Southend, Islington and more.
The actions taken and the level of lateness that will trigger a fine will vary according to your local council, and whether that school has signed up to the scheme. For example in Wales a fine will be issued when a child has been late 10 times in one half term, and in Islington it is 12 times in 6 weeks.
If your child's school is planning on issuing fines for lateness in the same way that they already issue fines for absence then you should be informed of the fact beforehand by your child's school.
We all know that persistent absence and lateness can impact on a child's education, but is the threat of a fine going to act as a deterrent? And what exactly is going to be considered as a valid "exceptional circumstance"? Have you been informed that your child's school is going to start fine for persistent lateness?
We would love to know your views on this.