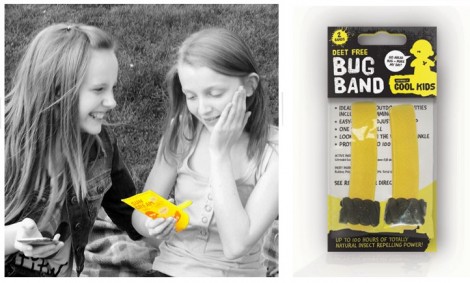 Naturally Cool Kids is one of those business success stories that involves a mum and a frustrating lack of the products she wanted for her children. In the case of Fiona Wood, it was the lack of natural skin care products for children.
I can sympathise. When my son was born he had particularly dry and hard skin, almost like shoe leather in places. The cream they gave us was loaded with chemicals, and who wants to use that on your newborn? The doctor said we could use olive oil instead. Even now the whiff of olive oil takes me back to when he was a wee wee nipper.
The first I'd heard of natural sun creams was from a friend of mine. Now, her other half is very concerned about the use of chemicals in our lives. They were lucky enough to build their own home, using sustainable and where possible chemical free materials. He did a lot of research to find a sun cream that didn't contain or use nanotechnology. I don't know what that is either. And a natural suncream is the only one he found that didn't.
That was the first time I'd heard of natural sun block. It seemed rather far fetched to me, that you could use just natural products and block out harmful rays from the sun. But actually it is true, and here's the Naturally Cool Kids Sun Cream to prove it. Naturally, we just had to get some in and find out what it is like.
I also thought the bug bands sounded like a good idea. Especially for this country, which seems to swarm with midges and tiny bitey things when the weather gets hot.
PlayPennies mum Sally was a natural choice to test these products. She and her four year old daughter are lucky enough to live right by the seaside.
Sunshine Armour Sun Cream
The Naturally Cool Kids Sunshine Armour Suncream has a rating of SPF25 and a UVA/UVB star rating of 4. Ingredients include aloe leaf and organic liquorice extracts, coconut and apricot kernel oils. Which makes it sound yummy enough to eat.
Indeed, the smell was a big plus for our tester Sally. "It smelled divine," she said. Why did I feel though that there was a but coming on? "It turned the kids completely white and started flaking off."
Interestingly, my friend had also complained about the same lack of absorption, and had confided that when her partner wasn't around she used ordinary sun cream instead as it was quicker.
The company does make a thing about the attention they've given to the packaging, making it so that the products are easy for children to use too. I think Sally rather wishes they hadn't though. "They had decided to put it on themselves so when I turned around they were covered in white from head to toe. My daughter got VERY upset by the fact that chunks were peeling off her face."
But ultimately there's only one thing that really matters. Does it work? The answer, after several days spent in the sunshine at the beach is yes, it does. At £15.95 a tube, it isn't cheap. I think that if you're a parent who is particularly worried about chemicals, you can buy this sun cream for your peace of mind. Just be prepared to spend a lot of time rubbing it in.
Deet Free Bug Bands
Next Sally looked at the Deet Free Bug Bands, £3.95 for a pack of 2. These are deet-free adjustable fabric bands that can be worn on the wrists or ankles, and are impregnated with natural oils to ward off any unwanted visitors.
I was interested as I generally use candles with natural oils to keep insects away on the patio at our house, and they seem to work quite well.
Sally wasn't too sure how well the bands worked. "We wore them on a number of evenings, and didn't get bitten, but then the weather while hot for this time of the year can still be quite cool at the end of the day. Perhaps it just isn't hot enough for the mossies to come out."
However, they were a winner for her on all accounts. "I think they're pretty good value for the price, and they smell really lovely. Plus my daughter fell in love with them and wore them as 'jewellery' almost constantly."
According to the website, the bands are suitable for swimming, and give up to 100 hours' protection. They come as a pair in a re-sealable pack. You can choose from three colours, red, yellow and green.
And Finally ...
Naturally Cool Kids, or NiCK, also do a number of other products including lip and cheek protector, and after sun cream. The company makes sure it's manufacturing process is as environmentally friendly as possible,and it produces all its products here in the UK.