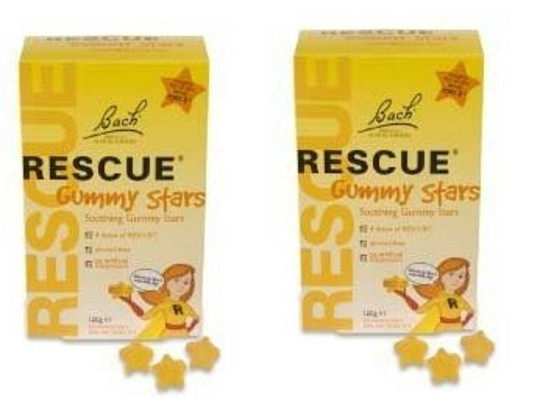 We were at a festival some time in this last year when promoters were walking around handing out boxes of goodies, including these Rescue Remedy Gummy Stars from Dr Bach*. I used the chewable sweets when I was in labour with both my children and have used the drops for many years, so I was more than happy to give them a go. I put them in the cupboard and forgot about them till recently. My daughter was over excited, over energetic and quite frankly, a bouncing ball of destruction and misery. I'm sure most parents can relate to a day like that? Well, I remembered the Gummy Stars and gave her one. She soon calmed down and was playing in her play house and I was quite taken aback. I'm sure as the stress of Christmas heightens, and we're all stuck indoors a lot, these will come in handy too!
I know the nay sayers will have a lot to say about the anecdotal claims of this product, usually made by mums - that it can calm a child down, help a poorly child, help settle if they've had a shock, or bad dreams or are facing exams, public performances or similar. But I know that for my child, it really works - especially if she can't get to sleep at night.
They are quite chewy, and my daughter thinks of them as sweets - she would totally eat a whole box if allowed! They have a 'natural orange flavour' and are free from artificial flavours, colours, sweeteners, lactose, alcohol, preservatives and gluten. They are softer than the normal chewable pastules, so less of a pull-your-fillings-out kind of chewable, and better for children.
I love them, and keep some on hand in my handbag. Whether they work or not, they make me calmer in difficult times, and they seem to help my daughter calm down too. If they work, then at £9.99 for a box of 36, then that works for me!