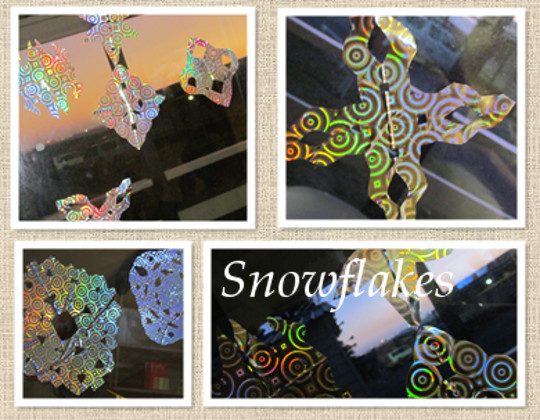 We're all about cheap and cheerful paper crafts at the moment, and still quite low on Christmas decorations or festive spirit, so we decided if it wasn't going to snow, we'd make snow! I bought book cover paper - the stuff with the sticky side on one side - so that we could make wall decals, but this could be a great idea for something to do with left over wrapping paper. Laminate it and you'll have decor for next Christmas sorted!
You will need:
Squares of paper, left over wrapping paper, sticky paper, news paper etc
Scissors
Depending on the paper you use, decorations - glitter, glue, stickers etc
To make the snowflakes:
Cut squares by folding a corner into a triangle and cutting off the excess rectangle. If using wrapping paper or similar, you can just cut squares.
Fold the triangle in half to make a smaller triangle.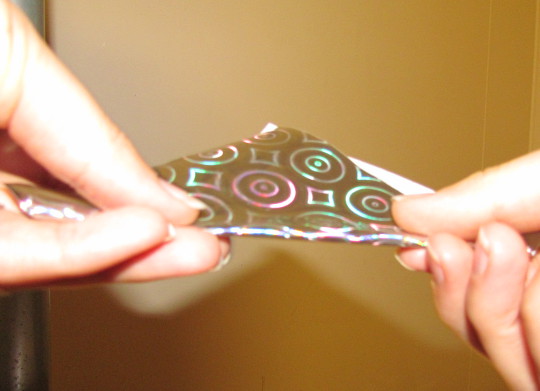 Cut shapes into the triangle making sure to get through all the layers
You can fold again to change the number of shapes that are cut out. Small gashes make nice repeat patterns, or sides cut off shape the inside line or the outside of the shape - just experiment and see what you come up with!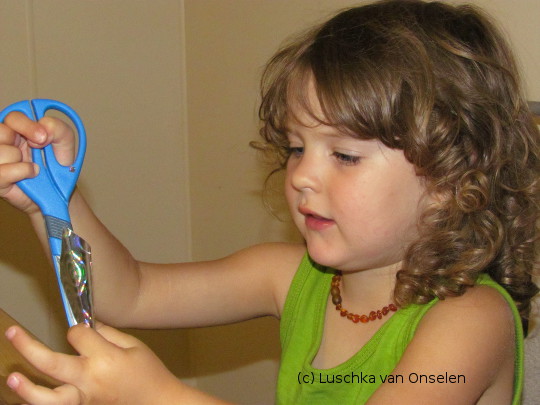 Cut shapes into both sides of the triangle and unfold to reveal your shape.
We then stuck it to the inside of a window in the kitchen so that we could see the snowdrops all day long. Our paper is shiny and swirly, so it catches light and changes colour as we move, which made our snowflakes perfect.