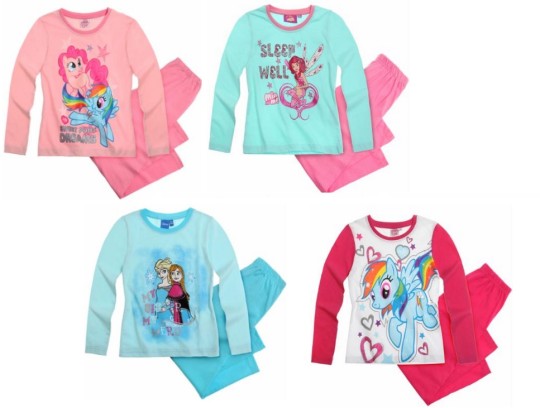 As much as it pains me to say, winter's not over yet, so it's not time to break out the summer pj's just yet. My kids didn't get the memo that their Christmas nighties were to last them till next Christmas however, so it's great to find long sleeved pyjamas from £3.95 at Lamaloli.
There are some fantastic popular Disney characters at Lamaloli, like Sofia the First 2-piece pyjamas for £5.95, or Frozen for £6.95. The Minnie Nightgown is £3.95, and Monsters for £4.95.
Much to my daughter's delight, there's also both  My Little Pony and Mia & Me for £6.95 each.
If you need to top up for the spring months, check out Lamaloli's sale!