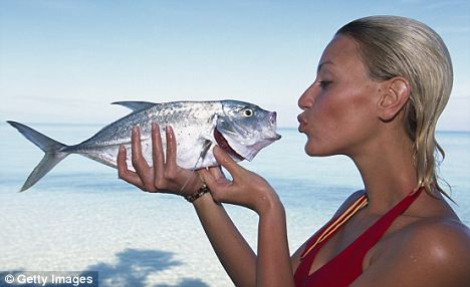 Are you getting enough DHA? Do you know your docosahexaenoic acid from your elbow? If not, fear not, because the number one brand of omega 3 fish oils has recently arrived in the UK, offering an easy route to incorporating healthy Omega-3 fatty acids into your diet.
Studies have shown that fish oils have a wide range of health benefits, enhancing brain power and memory and helping to reduce symptoms of all sorts of conditions including depression, dyslexia and arthritis.

The best way to up your Omega-3 levels is by eating oily fish on a regular basis although you've probably noticed that everything from eggs to breakfast cereals scream at you 'Now with Omega 3! Obviously that's a good thing but the easiest way to maintain a healthy intake of fish oils is probably to take a daily health supplement.
Norwegian-born Joar Opheim founded Nordic Naturals over a decade ago in the USA, after recognising a lack of omega-3 fish oils in the American marketplace.
Nordic Naturals offers a range of omega-3 fish oil products, specifically tailored to the very different dietary needs of children and adults.
Nordic Naturals manufactures all their fish oil products in Norway; where they adhere to the highest manufacturing standards, guaranteeing product purity and freshness levels that exceed the stringent Norwegian Medicinal Standard and European Pharmacopoeia Standard.
Nordic Naturals uses only wild fish (arctic cod, sardines, and anchovies), that are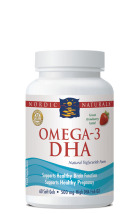 sustainably harvested, low on the food chain (to minimise potential environmental toxins), and naturally high in omega-3 essential fatty acids.
Once again the Play Pennies guinea pigs were only too happy to put these products to the test. Expectant Mum Catherine Jones sampled the strawberry-flavored Omega-3 DHA caplets which are concentrated for high intensity support. It is apparently great for expectant mums because DHA supports immune systems, learning and memory, positive mood, emotional wellbeing and the development of infants.
Here's Catherine's verdict:

"I opened the lid, pierced the seal and was immediately struck by the delicious smell wafting out of the bottle! These Omega-3 tablets are strawberry flavour, and the aroma was very distinctive when opened.

"I poured a few into my hand - they are the see-through gel caplets which many supplements seem to be. I raised my hand to my nose to give them a closer sniff, and I still loved the scent!

"The bottle recommends that you take 2 per day, with food. I had already prepared a glass of water, so I popped one in my mouth, and swallowed it down. I'm not particularly good at swallowing tablets, I've always had a funny thing about it since childhood, but these were very easy to swallow.

"I also am taking daily iron tablets, so I always make sure to put these strawberry smellies in my hand at the same time as taking the iron tablets, making it a little bit nicer too!

The Nordic Naturals range is carefully processed to ensure no fishy smell or aftertaste. They use 100% natural flavourings in lemon, orange and strawberry and the capsules can even be chewed.  They pride themselves on the purity of the products which are produced without the use of heavy metals, pesticides, dioxins or PCB's, and the fish oil used is formed as triglycerides which stabilise the fish oil molecules in their natural form and ensures optimal absorption and utilisation by the body.
The Nordic Naturals range is available from Re-vital as well as from health food stores, pharmacies and Nutricentre.com. Alternatively you can call 0207 720 1441 for stockist details or check out Nordic Naturals for more information.