Mammae Maternity Bra Review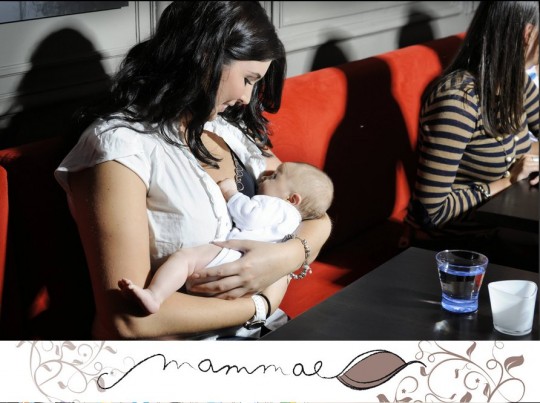 Mammae Bras are a new maternity bra with a patent pending and a registered trademark due to their new way of providing discreet, comfortable and simple breastfeeding.
Mammae have front opening clips, rather than the standard shoulder clips, which open up to the side to reveal a split front shape hugging stretchy lacy bit for your nipple to protrude through. You can also buy breast pads that match your bra and add to the very pretty and luxurious feel of these items.
These are underwire nursing bras, and apart from the actual breastfeeding, it's almost easy to forget that you aren't wearing a pre-baby brasier.
I was sent the Mammae Plus Taupe Treasure to review, and it is a beautiful nursing bra. It is, obviously, taupe and black in colour, with a lovely lace detail and a ribbon above the clips. While they say it's a one hand opening clip, it does need a bit of wear before you can actually do it with one hand – I struggled to do it one handed for the first while.
Initially, trying it before actually feeding my daughter, I wasn't a fan of the front opening, because I felt like I was more obviously fiddling around inside my shirt, whereas with a shoulder clip it's a less marked move. Out and about, however, with my daughter actually in place for feeding, I realised that it is actually less conspicuous, because unless someone is actually watching you nursing, they're not likely to be paying attention to the lifting of your top (I don't have many breastfeeding specific shirts) or the fiddling to get the clips loose.  Moving the cup to the side is again quite an obvious move, and getting it all back in place is a bit of digging about inside your shirt, but I'm not overly sure of a solution to that.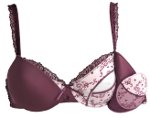 Splitting the slit in the bra is simple and easy, but with large breasts the bottom bit can get stuck under the breast, which again involves digging around, but if you've not dropped it down to get lots of skin to skin, it definitely helps reduce the visibility of skin – quite frankly, you can't see anything. It's fabulously designed.
It is also really pretty. You're not sacrificing any of the sexy, sensual or supportive functions you might be missing from non-nursing bras. It's really lovely.
The underwire for Mammae is specially commissioned contoured and directed at the side towards the underarm to avoid the blocking of milk ducts and blood vessels.
Taupe Treasure is available in sizes 34 – 42 E – H and retail at £67.50.
There are three other bras in the range, Black Balance in 34-42 B-F, White Wish in 34-42 B-F, and Purple Promise in 32-42 B-F. All Mammae bras have matching breast pads and briefs.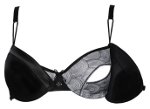 The Good
There's a long list of good things about these gorgeous nursing bras:
They're really well made and stitched
They look good
Front opening will appeal more to some people
They're so similar to pre-baby bras, they'll appeal to those mothers who miss their old underwire bras
They're underwired
Offer excellent support
Provide discreet breastfeeding
I did an toddler group with dancing and singing and jumping about wearing this bra and it was as supportive as a sports bra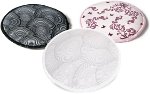 The Bad
They're really expensive, but then quality usually is
They do seem to involve a fair bit of fiddling around inside your shirt, but then it's also possible that it's just a different kind of fiddling and that you'll get better at it, or get as used to it as you do to shoulder clips
The Verdict
For mums who miss their underwire bras, who are larger chested or who need additional support or want more discreet breastfeeding, these are a fantastic buy. You can definitely find cheaper underwear on the market but it will look and feel cheaper, and provide support as befits the price tag. If you're buying for pregnancy or breastfeeding and think you'll be in them for a while, it's definitely worth investing in something good that will go the distance.