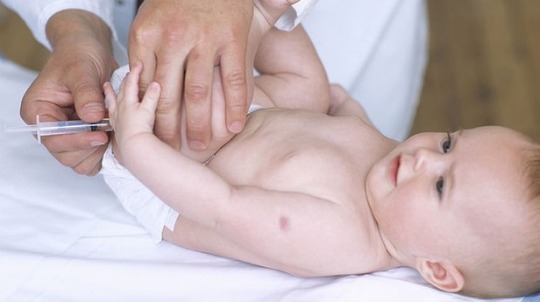 The government have today announced that from September this year all babies will be offered vaccinations for meningitis B, making the UK the first country in the world to have a national vaccination programme for the disease.
This will cover all newborns in England and Scotland, with this vaccine being administered in three stages with the first at 2 months of age. The Bexsero MenB vaccine was recommended by health experts a year ago, and the devolved governments of Northern Ireland and Wales are also considering adding the vaccine to their newborn programme.
The new meningitis B vaccine is said to be effective against 90% off of the bacterial strains in the UK, so could help save a large number of lives. It mainly affects babies under the age of 1 and is also common in under 5's. At present around 1200 people get meningitis every year, with around 1 in 10 dying as a result, most of those babies and young children.
Although this vaccine is a big step forward in protecting the health of babies and young children the head of Meningitis Now has warned of the importance of recognising the symptoms, and of being aware that some strains of the disease still have no vaccine:
We're delighted that this milestone in the journey to introduce these vaccines and protect our babies and young people from the devastation meningitis causes has been reached. These measures will start to save lives straight away and for years to come. It's vital to learn the signs and symptoms, stay vigilant and seek immediate medical help if you suspect the disease.
Some of the symptoms of meningitis include a high fever with cold hands and feet, confusion, vomiting and headaches. If caught early enough most children will make a full recovery with antibiotic treatment but about one in four of those who survive is left with long-term problems, such as amputation, deafness, epilepsy and learning difficulties.
There is a further set of vaccinations being offered to 17 and 18 year olds, and to new students starting university, as a combined vaccine to protect against meningitis strains A,C,W and Y from August this year.
EDIT: For lots more information about the details about this new vaccination programme click here for the FAQ's on the Meningitis Now website.