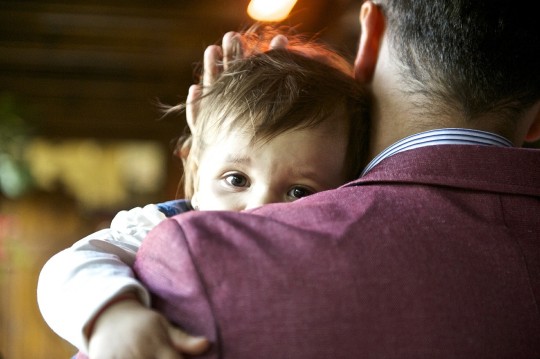 If you're expecting a new addition to the family and either you or your partner have been toying with the idea of switching jobs, you might want to start scanning the vacancies at Netflix.
Why?
Because the film and TV streaming firm, which already offers employers "unlimited" holiday leave, has announced - in a blog post, no less - that it will offer both mums and dads a year's maternity and paternity leave. ON FULL PAY.
That's right. I bet the jobs page on the Netfix website has crashed under extreme traffic overload today.
Sky News reports:
"Netflix is to give new parents fully-paid leave for a year as US tech firms race to retain key staff."
"The video-streaming service said the offer applied to its global workforce, from customer service workers to the highest-paid software developers."

The news follows a similar recent announcement from Virgin.
It's worth taking into account that paid parental leave isn't the law in the USA - it ranks as the wost country in the world when it comes to parental leave - so this is uber-generous by comparison. If you're a lucky mum in the States, you might get 12 weeks of paid leave, but that's not even guaranteed.
A spokesperson for Netflix said that it wants to grant employees "the flexibility and confidence to balance the needs of their growing families without worrying about work or finances".
Sounds pretty good to me. I'm well impressed that Netflix recognise the value of supporting working parents in this way, although cynics will say this is a smooth move designed to recruit super-talent in a highly competitive market.
And while they're billing it as "unlimited" parental, it's actually capped at a year. Which is a pretty excellent job perk by anyone's standards, but what I'd REALLY get excited about is this sort of deal becoming standard in business.
We'd love to hear your thoughts on this. Would you or your partner consider taking a year off work to be at home with your baby, if a year's full pay was on offer?
And how does this compare with the parental leave which you or your partner took when your little one came along?
Click here for more information about shared parental leave and your rights.