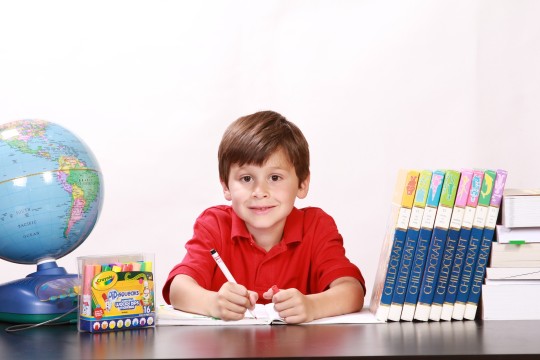 Your child's school photographs are a precious snapshot of their youth and innocence. So how would you feel if you were offered the chance to retouch any blemishes your child might have before you order your child's school photographs?
One mum was so disgruntled when she read the small print on the order form for her child' school photographs that she told the Daily Mail exactly what she thought. The paper reports:
"Single mother Alexandria Norman says she was horrified to discover she was given the chance to airbrush the images taken of her eight-year-old daughter Blake Smith for an extra £6. It came after Blake had her annual school photo taken at Vale First and Middle School in Worthing, West Sussex, which caters for children aged four to 12."
The order form apparently states:
'Retouching will soften blemishes and facial lines, acne and even marks on jumpers. The ideal finishing touch!'
I reckon most parents would probably agree that retouching a child's photographs is totally unnecessary but I can understand why the company in question offers retouching of school photographs as an option. Aren't we guilty of retouching, cropping and endlessly retaking our own photos - selfies especially - until they're just right?
Does that mean we should apply the same logic and unthinkingly airbrush kids' school snaps? Of course not. But the chance to remove that stray toothpaste stain on a school jumper or smooth down a hastily-overlooked case of bed-head before printing the annual school photographs wouldn't go amiss, if you ask me.
And while I wouldn't dream of 'softening blemishes' on my child's school photograph, I do quite like the idea of being able to remove 'marks on jumpers'. C'mon, I can't be the only parent who always seems to forget it's school photos day and consequently has a collection of keepsake photos in which my kids are sporting less-than-spotless uniforms and clearly suffering from the occasional bad hair day? The chance to iron out those kinks before printing my child's school photographs isn't really that big a deal, is it?
Ms Norman reportedly thinks that offering a retouching service on children's school photographs threatens positive body image and might make kids feel that their blemishes aren't acceptable.
What's your view on this? Do you think school photograph firms are wrong to offer a retouching service? Or is it not really that big a deal in your eyes? Have you ever wished you could airbrush out an annoying Weetabix stain or smooth down flyaway hair in your child's school photo, or do you agree that retouching kids' school photos threatens their self-image? We'd love to hear your thoughts over on our Facebook page.