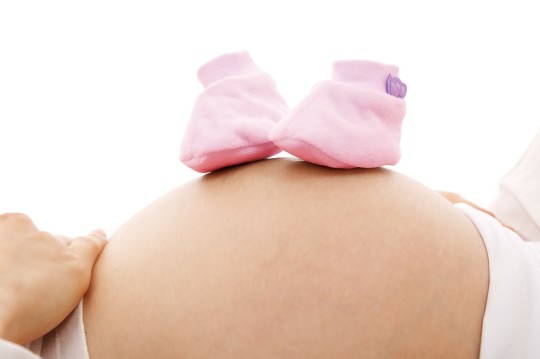 We're big Rebecca Adlington fans in the Playpennies office, not least because as well as having two gold medals under her belt she also seems reassuringly down to earth when it comes to the topic of motherhood.
How many uber-successful women - not to mention Olympic athletes - would unreservedly describe motherhood as their greatest achievement?
And now Rebecca, who gave birth to her first child - a little girl named Summer - earlier this year, has followed up those comments with the admission that becoming a mum has altered her body but also put life in perspective for her.
According to the Mail, she said:
"When you have a baby a lot of stuff seems irrelevant. It's like, 'why am I worrying about this? I have this amazing daughter. It's not about me,' she explained... No is ever happy with themselves, even someone absolutely beautiful and in shape. Everyone has insecurities. That will never go away, even if I got my pre-baby body back."
I love her honesty, and isn't it comforting to know that even Olympic athletes have body insecurities? Not that I'm reveling in her sense of inadequacy - far from it - but the next time my heart sinks when I look in the mirror I might remind myself that even Olympic athletes get the body blues. And that, as Rebecca so rightly says, my mummy tummy and stretch marks are pretty irrelevant and indeed pale into total insignificance when I stop think about the beautiful babies that they helped to bring about.
Do you agree with Rebecca that becoming a mum puts life into perspective? And do you agree that everyone has insecurities, and that even if we got our pre-baby bodies back we'd still have hang-ups? (Or have you already got yours back?!) We'd love to hear your experience of dealing with these issues.