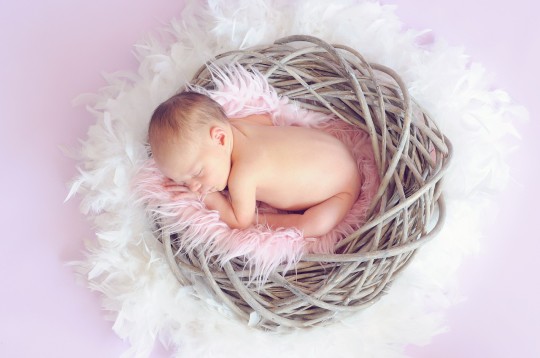 According to new information from The Lullaby Trust, a recent rise in the number of infant deaths may be linked to babies overheating as a result of being wrapped up too warm during cold weather.
The Daily Mail reports:
Parents have been warned about the dangers of keeping babies too hot at night, after an unexpected rise in the number of infant deaths. The number of babies dying from sudden infant death syndrome rose in 2013 for the first time in five years, official figures show. The latest data from the Office for National Statistics showed 249 babies died in an unexplained way in England and Wales, the first rise since 2008. The increase is thought to be linked to a spell of unusually cold weather early in the year.
The Lullaby Trust, which offers support to families affected by sudden infant deaths, urged parents to ensure that their babies are not too hot at night.
The NHS offers these tips for ensuring that your baby does not overheat, reducing the risk of your Sudden Infant Death Syndrome (SIDS):
If your baby is sweating or their tummy feels hot to the touch, take off some of the bedding. Don't worry if your baby's hands or feet feel cool - this is normal.
Use lightweight blankets and remember that a folded blanket counts as two blankets.
Babies don't need hot rooms. All-night heating is rarely necessary. Keep the room at a temperature that's comfortable for you at night. About 18°C (65°F) is comfortable.
If it's very warm, your baby may not need any bedclothes other than a sheet.
Even in winter, most babies who are unwell or feverish don't need extra clothes.
Babies should never sleep with a hot-water bottle or electric blanket, next to a radiator, heater or fire, or in direct sunshine.
Babies lose excess heat through their heads, so make sure their heads can't be covered by bedclothes during sleep periods.
Remove hats and extra clothing as soon as you come indoors or enter a warm car, bus or train, even if it means waking your baby.
Additionally, you can click here to find out more about safe sleeping from The Lullaby Trust.