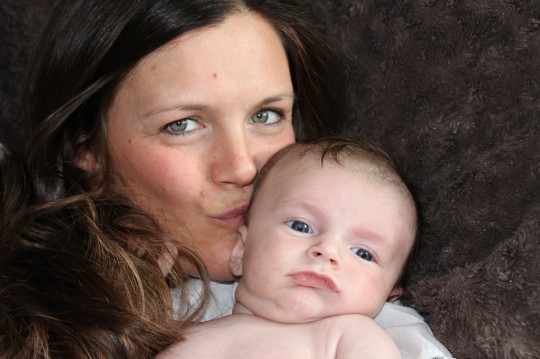 I am entirely laying the blame for this at the door of the Duchess of Cambridge, but apparently it's becoming the norm for expectant mums to book hair stylists and make-up artists to join them in the delivery suite for those all-important post-delivery photos.
Gurgle reports:
Mums are being preened and pampered straight after delivery to look their best for mother and baby photos, taking full-time grooming to a whole new level.

Kate Middleton's post-baby blowout, not a hair out of place after giving birth to Princess Charlotte, is being cited as just one of the examples fuelling the need to look good after labour.
Urgh. Am I alone in finding this utterly bizarre? Call me a judgemental mum if you will (well, if you dare...) but the hours after your baby is born should be spent bonding with your baby, not preening for the camera. Or at least that's my view.
And in fact, despite the notable absence of a hair stylist or make-up artist in the delivery room after the births of my three children, I absolutely adore the photos that were taken in the hours after my babies were born. I look utterly wrecked but totally fulfilled and I'd totally hate to have those replaced with air-brushed, perfect pictures.
I cherish my post-birth snaps because they're raw and real. There's something so mesmerisingly beautiful about them that it actually saddens me to think of new mums missing out on that but lining up the stylists and make-up artists to 'perfect' their post-birth pics.
Nope, this is one new mum trend I'm just not buying into. But what's your view? Do you fancy having a hair stylist or make-up artist on hand to help make you look picture-perfect for the first snaps of you with your little one? We'd love to hear your views either in the comments or over on our Facebook page.