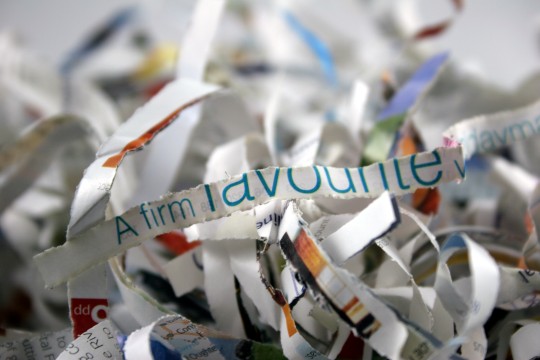 Which one of your children is your favourite? Don't answer that; I'm joking. Obviously.
Everyone knows no-one's supposed to have favourites, right?
Well, nonetheless, Twitter seemed to go into meltdown this morning when Katie Price appeared on ITV's This Morning, whereupon she seemed to admit freely to having a favourite child.
Except she didn't actually. Let the Metro explain:
On ITV show This Morning Katie opened up on life with her son Harvey and some viewers thought she admitted that he's her favourite out of all of her children. It came across to some that Katie had 'fessed up but what she actually said was 'out of all my kids, everyone says Harvey is their favourite'.
In spite of seeming to admit to having a favourite child, Katie was a hit with viewers, many of whom took to social media to praise her for the way she spoke about life with a disabled child.
Harvey, who is on the autistic spectrum, has a condition called Septo-optic dysplasia which causes impaired vision, as well as Prader–Willi syndrome which affects his weight.
Katie said of Harvey:
The others know if if he is in bad mood then stay away. Sometimes he wants to pick up Bunny and give her a kiss and he wants us to say 'Isn't that sweet' when really I am thinking, 'Oh my God, is he going to launch her?' because you don't know what he is going to do. You have to watch him with everything.' 
Katie also described Harvey as the King of the house and said the family wouldn't have it any other way.To other families with a child with a disability, Katie added:
'Don't think you are alone. There are support networks and it's good to meet other families who know what you are going through.'
Nice work, Katie.