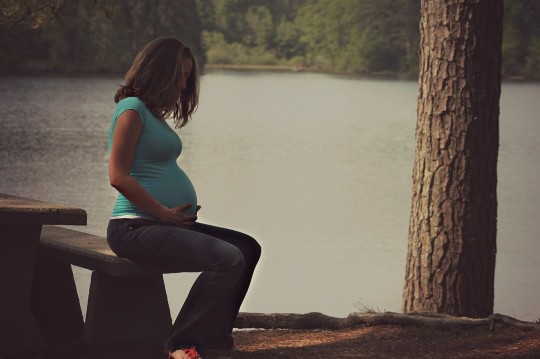 If you've relied on hypnobirthing to help you during labour and birth, it might not surprise you to learn that it's growing in popularity. Indeed, hospitals are reporting a sharp rise in the number of women wishing to take hypnobirthing classes as part of their antenatal care.
In case you've missed the story, the Guardian reports:
"Hospitals around the country are reporting a steep rise in the demand for classes in hypnobirthing, which focuses on relaxation and self-hypnosis during the birth process. When Colchester Hospital University NHS Trust in Essex began offering hypnobirthing classes in 2012, it was running one class a month, teaching about 48 women a year. After steady increases in 2013 and 2014, the trust made the decision to offer the course for free. They now run 10 hypnobirthing courses a month and predict they will instruct between 720 and 960 women in hypnobirthing in 2015."
When my lads were born I'd never heard of hypnobirthing but by the time I was expecting my third child, a hypnobirthing class was on offer as part of my local antenatal care.
I don't mind admitting that I was seriously sceptical about the whole thing at first, and even as I listened to my CD of positive birth affirmations (yes, really...) as I fell asleep each night towards the end of my pregnancy, I wasn't sure that it wasn't all a bit, well, weird.
And while I'm not about to bore you with all the gory details of my labour experience, suffice it to say that I credit hypnobirthing with the fact that I had a quick, natural labour which was overall a very calm and peaceful experience.
Now I don't say that to gloat - having been present with a friend when her labour went awry, I know that hypnobirthing isn't some kind of magic trick or fast track to a pain-free labour or delivery.
But while my contractions - or surges, as hypnobirthers prefer to call them - were far from painless, I do think the combination of hypnobirthing classes, affirmations, relaxation techniques and breathing exercises all conspired to help me approach labour in a much more relaxed state than usual.
I also love the fact that hypnobirthing is gaining ground with mums-to-be because of word of mouth - there's something really refreshing about the idea of mums finding and sharing techniques that help them through labour.
We'd love to hear your hypnobirthing thoughts and experiences - share them in the comments or over on our Facebook page. Did it help you during labour ? Was yours 'pain-free' or was hypnobirthing more about helping you prepare and feel calm and relaxed for giving birth?