Halle Berry Wishes To Cut Child Maintenance: Should There Be A Cap On Child Maintenance Payments?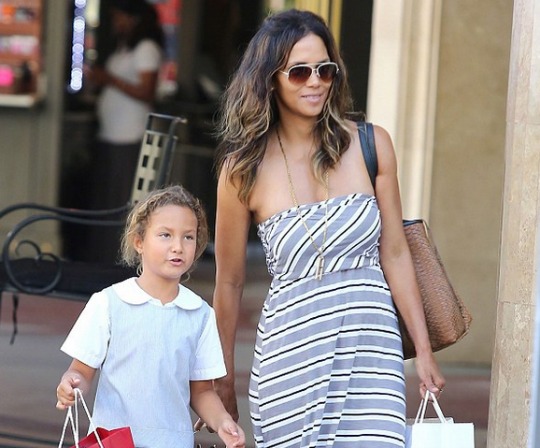 Today, I have read a few pieces here and there about Halle Berry. I must admit it's not really something that you see a lot of in the UK, but Halle Berry has allegedly asked a judge to reduce child support payments to her ex partner, Gabriel Aubrey. Apparently, Ms Berry has requested in a Los Angeles court to slash the payments for the care of their daughter, Nahla, from $16,000, down to $3,000 a month.
The couple were granted shared custody in November 2012, and resulted in Halle Berry having to pay her ex partner a one off sum of $110,000 and $30,000 to cover any legal costs. It has been suggested that Ms Berry, has reason to believe that Mr Aubrey is not using the money for the care of Nahla, but to fund his own lifestyle.
This got me thinking, should there be a cap on child maintenance payments? An ex friend of mine used to receive £1000 a month and still complained this wasn't enough. She received housing benefit, child benefit, child tax credits and income support, as child maintenance payments are disregarded as income for the purposes of many benefit calculations. She had one child, aged five to support.
When she contacted the CSA, her payments were increased to £1075. The fight over this extra £75 caused a huge battle between them both, with her partner disputing why she needed this amount of money per calendar month for one child. Her argument was to maintain the lifestyle she desired for her child, and it wasn't her child's fault that the relationship had broke down.
Many of us battle to get the bare minimum from our ex partners, and some have to seek help from agencies to achieve this. I wonder if I would be happy to pay what I regard is above the amount required to provide for a child. If I worked hard for my money and wished to pay towards the upbringing of my child, why should I pay above that?
We want to know what your opinions on this are! Is Halle Berry being unreasonable in requesting to pay less? Or should she, because she earns plenty?