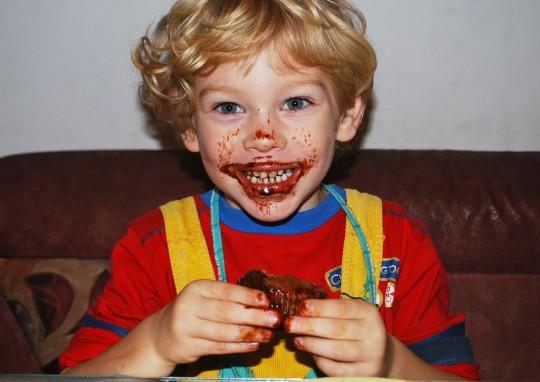 Remember the Essex school which banned kids from bringing unhealthy food into school in their lunch boxes?
The Department of Education has waded into the debate and ruled that schools CAN confiscate items of food from children's lunch boxes, if they contravene a healthy eating policy.
The Daily Mail reports:
"Teachers are free to take any item from pupils' lunchboxes if they think they are unhealthy or inappropriate, the government has said."

"Now ministers have backed the move, giving staff freedom to 'confiscate, keep or destroy' anything deemed to break school policies and setting out the procedure for carrying out lunchbox inspections."
The government's education minister has advised schools to talk to parents about the healthy eating policy, but says teachers may carry out lunchbox inspections to check for unhealthy food items. If an item of unhealthy food is a found in a child's lunch box - in breach of the school's healthy eating policy - staff then have the right to confiscate, keep or destroy the item.
It's bonkers, if you ask me. How on earth are schools going to determine what counts as an item of healthy food, and what does not? My kids take a fruit smoothie to school every day - which I know contains a considerable quantity of sugar - but I offset that against the fact that they'd sooner down one of those than eat a tub of grapes which will have been getting gradually warmer in a lunchbox kept in a stuff classroom all day.
Where will teachers draw the line? And how on earth does it make any sense to adopt a healthy eating policy at the same time as potentially wasting food by 'destroying' perfectly edible items which are deemed inappropriate?
I'd be livid if my child came home from school and said they'd had an item removed from their lunch box and destroyed. Confiscating food and returning it at home time is one thing - keeping it or destroying is a step too far.
But what's your view? Come and tell us over on our Facebook page.