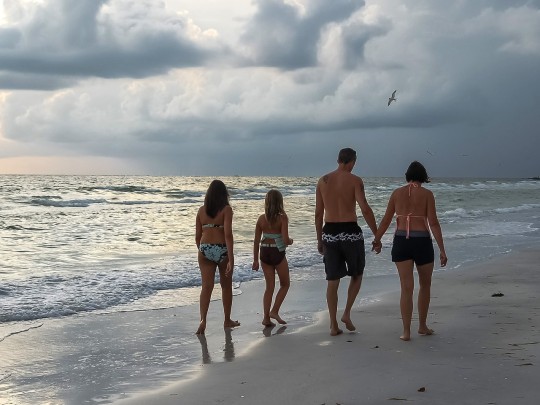 A father who took his seven-year old daughter on holiday to Disney World during term-time has successfully avoided having to pay the £120 fine he was originally ordered to pay.
The Daily Mail reports:
Mr Platt, 44, took his daughter to Walt Disney World in Florida in April along with more than a dozen members of his extended family.

They had to travel during term because there was no other date when all the relatives would be available, but the girl's school in the Isle of Wight refused to sign off on her absence.

Mr Platt was duly fined £60, which doubled to £120 when he failed to pay it quickly, but he decided to spend money taking the case to court as a point of principle - even though he could have got a criminal record if he had lost.
It cost Mr Platt £1,000 to take his case to court to challenge the fine, but magistrates ruled in his favour, concluding that his daughter was still attending school 'regularly' and thus had not broken the law by missing eight days of school during her holiday.

The ruling could be seen as a landmark for other parents who wish to save money on family holidays by taking their children out of school during term-time in order to go away.
Mr Platt, who has 50/50 custody of his daughters, said his children's education is "absolutely critically important" to him but added that their welfare is his responsibility too, and that he should therefore be able to take them on a holiday with loved ones which will "do them the world of good".
Parents who take their children on holiday without permission during school term-time risk prosecution, fines, a criminal record and even imprisonment, but if your child otherwise attends school regularly, it seems you might have a case worth fighting. Mr Platt says when the school rejected his application for time off for his daughter, her attendance was 100 per cent.

I just can't understand why schools and councils waste time and money chastising parents for taking their kids on holiday during term-time. For the love of Pete, some common sense surely needs to be applied to the whole area of term-time holidays. I fail to see why a week in the sun with loved ones warrants a fine, especially if it's a one-off in the school year. My kids have both missed a week due to illness in the past and that had no detrimental effect on their overall education. The whole system needs greater flexibility, in my mind, and pressure should also be put on travel companies, holiday firms and airlines to make term-time holidays more affordable for families.
Nonetheless, I don't think I could enjoy a holiday, no matter how cheap, if I knew that I'd be paying for it with a court appearance on my return. But what's your view? Have you taken your child out of school without permission for a holiday, or would you consider doing so on the basis that school's shouldn't dictate what parents can and cannot do? We'd love to hear your views on this over on our Facebook page.