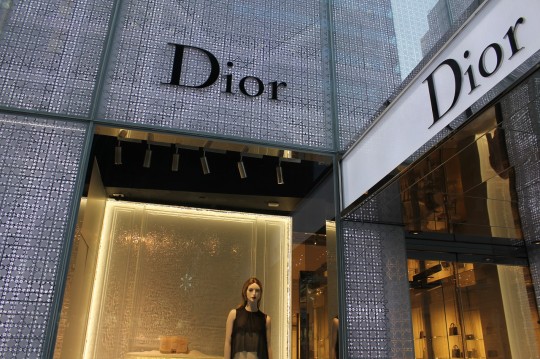 If you're a lover of fashion and particularly a fan of Dior, then it won't have escaped your attention that the iconic fashion house has appointed a new model to be the face of its label. There's one small problem: Dior's new darling is only 14 years old.
Metro reports:
MP Caroline Nokes, who leads the parliamentary group on body image, said of the move: 'Regulations need to be adhered to when it comes to using underage models and the industry should not being going down this road. Use of this young girl is just a disappointing step backwards.'
It's an amazing rise to stardom for 14-year old Sofia Mechetner - who was spotted in the Dior shop in Paris by creative director Raf Simons and has since signed a two-year contract worth £170,000 - but critics say designers should not be using children to front womenswear advertising campaigns.I'm inclined to agree. Something seems off about the idea of flicking through a fashion magazine only to be bombarded by images of little girls - what's aspirational about that?
And as a a mother, I'd be pretty horrified by the thought of my daughter entering the fashion world at the tender age of 14. But what's your view? Is 14 too young to be a world-famous fashion model, or should we all lighten up and let Sofia enjoy her moment of fame? We'd love to hear your thoughts over on our Facebook page.