Celebaby: Brooklyn Beckham's all grown up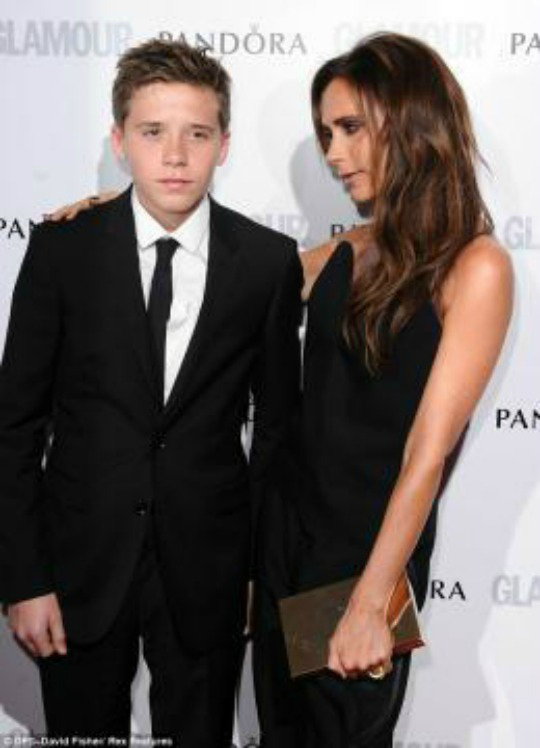 Victoria Beckham took eldest son Brooklyn along when she attended the Glamour Women Of The Year Awards earlier this week.
The former Spice Girl turned fashion designer was named Woman of the Decade at the glamorous awards show, and during her acceptance speech she reportedly said:
"Thank you Brooklyn, my date, who's the most handsome man in the room tonight. That's really pissed off (model) David Gandy."
And after the event she tweeted the photograph above and gushed:
"What a wonderful night at @GlamourMagUK awards, I had the most handsome date! I'm so proud, good night fashion bunnies."
Fourteen-year-old Brooklyn swapped his usual skater-boy style for an uber-smart tuxedo and tie, showing the world that he has officially grown up.
At Celebaby HQ we think it's pretty awesome that a teenage boy doesn't think himself too cool to be his mother's date on what must have been a big night for Posh, but we wonder how much longer it'll be before he starts passing up his mum's invitations in favour of a real date... and then what will his mother say?