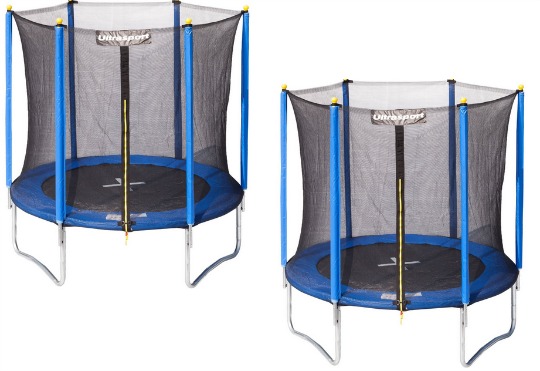 If you haven't got a trampoline in your garden yet because you have been waiting for the right price then now's is you time to get one. Head over to Amazon and you can choose the Ultrasport Garden Trampoline in 6ft for £55.99, the 8ft for £67.99 or the 10ft for £77.99. It's not often you see the 10ft one for this awesome price in particular. I'd be quick....
The Ultrasport 6ft/8ft/10ft Garden Trampoline features a safety net, a padded rim and 8 padded net rods. This is vital for safe play on the trampoline. No matter how careful you are you can still have a serious accident without the safety net and with this you don't have to worry about buying one separately.
It is nice and sturdy as the ring frame is made from galvanised steel as are the springs. This trampoline boasts a four and a half star rating on Amazon, which is reassuring that it is in fact great value for money.
Think of those warm days in the summer holidays when you can bundle the kids out into the garden to play whilst your get some peace and quiet. That is worth every penny!
Thanks to maneki @ HUKD