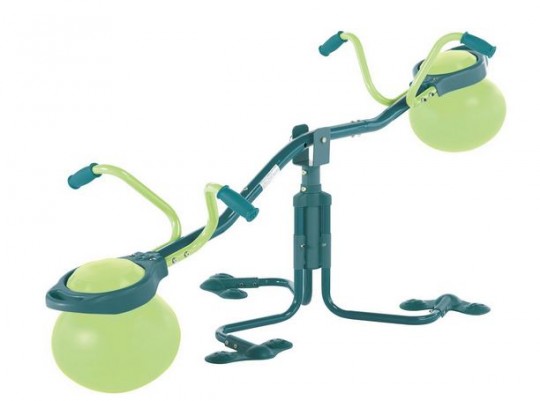 Although £82.34 is probably more than I would pay for outdoor toys, considering how little of the year we get to spend outside, it's still a very cool see saw, and I just know it would go down a storm, and probably be really good for your inner thighs too. Reduced by 17% from £99, there's sure to be a lot of fun to be had on the Spiro Hop Bouncing See Saw.
See saw with the Spiro Hop from Amazon
Spiro Hop See Saw bounces up and down on the specially designed balls and also spins round and round.
The reviewers particularly like that it is counterbalanced so that children of different weights and ages can play successfully together by changing the balance.
If you have the space, it can be used indoors or outdoors.
The reviews for it are really good, and while some mention that it is a little expensive, they all say it's worth it and the children absolutely love it.