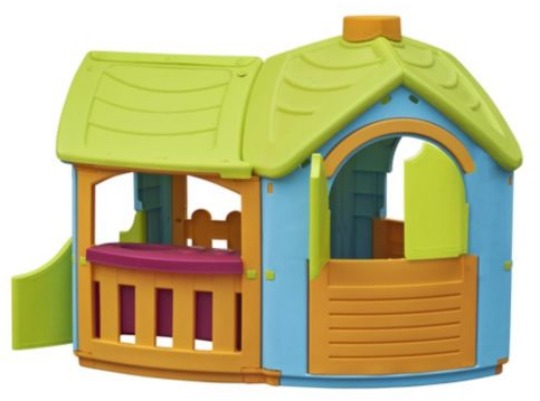 Tesco Direct have started their Summer Sale today, and there's up to a third off selected outdoor toys. I haven't looked through yet because this jumped straight out at me. This Marian Plast Children's Villa With Extension has £40 off, making it just £80, and this is the only store that is selling it at this price.
It's a brightly coloured resin playhouse that comes flat packed but need no tools to build, as it's one of those snap-to-fit affairs. Reviews are a little mixed, but those are based on the full selling price, and reviews on other sites are more positive.
This playhouse cannot be collected from store due to it's size, so home delivery will add a further £7.95 to the price, but this still makes it cheaper than anywhere else by more than £30! Do you think the kids would like it?