(EXPIRED) KidzzFarm Milk Cow Bella Hopper £8 @ Amazon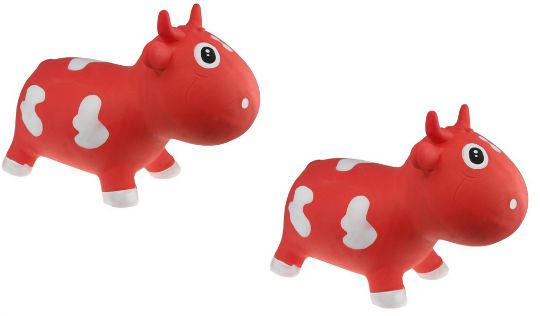 When I saw that the KidzzFarm Milk Cow Bella Hopper was now only £8 at Amazon, I got very excited. We bought a couple of these last year for the kids to play with outside. The fun they have on them is evident in the fact all you can hear is giggling whenever the kids have them out. £8 is an absolute bargain as these would normally sell for £25. The blue version of this still is £25! This red one is just £8, the kids won't care about the colour and it's fine for a boy or a girl anyway.
The KiddzFarm Milk Cow Bella Hopper is aimed at children aged 12 months and above. It would make an ideal present for a little nipper, a great first birthday present, as it comes gift-boxed with a pump.
You may be thinking that the summer is nearing the end, but worry not as this isn't huge so it's fine for indoor play too. In fact, this Cow Hopper would make quite the focal point in a nursery/bedroom.
You can have the KidzzFarm Milk Cow Bella Hopper delivered for FREE if you have Amazon Prime or you add it as part of an order totalling £20 or more. If you don't have AP and you don't want to spend as much as twenty quid, then delivery will cost you £3.30. Even when you factor that in, it's still an absolute bargain.