FieldCandy Tents £115 @ Little Bird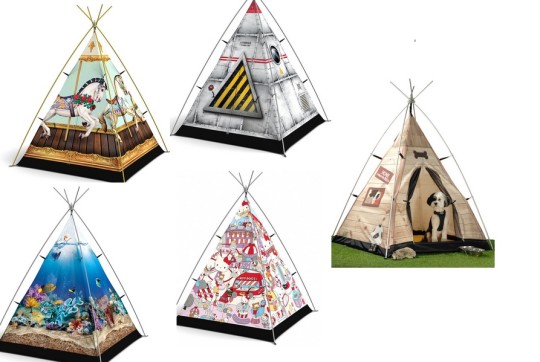 Little Bird are selling Little Campers tents from Field Candy for £115, with £5 delivery - so a total £120. There are 7 styles available through the Little Bird sale, but their website has loads more - some truly funky tents that will definitely make you stand out in a field of tents!
There are some really cute and unique tents available from Field Candy. Seriously, if you had these at a festival your tent would be a marker for everyone else!
Tents available from Little Bird include a carousel, a rocket, a 'dog kennel', and a cool aquarium one too.
I'm sure these would be plenty of fun indoors or outdoors come the summer.