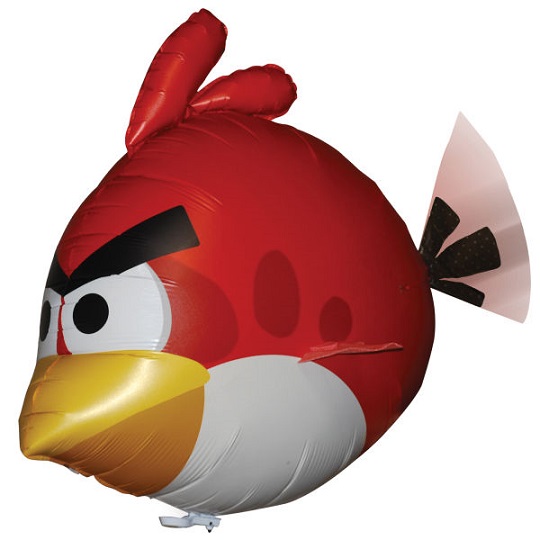 The Air Swimmers remote controlled angry red bird from the hit game, Angry Birds, is waterproof and, apparently a water going menace. It's also rather perfect for the summer season having been marked down by £30 off the original price.
The Air Swimmers have joined forces with the mighty Angry Birds to bring you a lifesize remote control that toy that blows all others out of the water. Fans of the popular and addictive game can recreate playing the game which involves launching birds at various pigs in various structures.
This bird is three and a half feet in size and flies at a height of about 5 feet. It is easy to manoeuvre using an infrared controlled handset. It glides through the air and even moves from side to side while flying. The thing does not include helium, you'll need to get that yourself, and it is for indoor use only. Have fun!
Thanks to dufc1 at HUKD!