Splash About Happy Nappy Review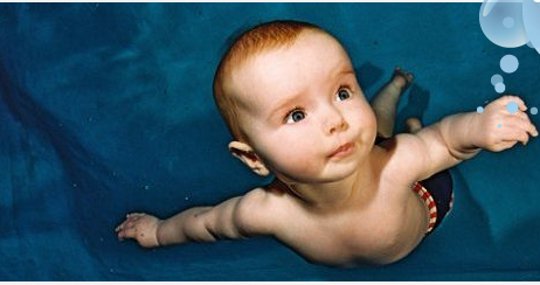 I apologise in advance for the repeated use of the word poo in this review. But you know, it's a nappy review, and when you talk about the shell, you sometimes have to mention the turtle.
The Splash About Happy Nappy is a swimming nappy, for use over a conventional nappy or on its own. It has a unique design, and is made from stretchy neoprene and thick fabric bands that prevent leakages.
The nappy itself is made from Neoprene, and the outer shell of the Union Jack nappy that we received is printed. The bands that keep everything contained are made of Nylon and Elastane. These are a super soft, snug fitting and stretchy alternative to elastic and shouldn't leave red marks on your baby's skin from being too tight.
The Happy Nappy we tried was a size small, suitable for babies 0 – 4 months or 3 – 6 kg and I must admit that I found it ridiculously difficult to get on my daughter. She's 2 months and 5kg and wearing her reusable swim nappy under the HappyNappy it involved a huge amount of tugging to actually get it on and over her nappy. Perhaps with a disposable nappy it would be easier as they are marginally slimmer.  I found it difficult to get her legs through and the HappyNappy up without really tugging at it. Fortunately she's quite laid back and was nonplussed, but I was worried that I was going to rip a hole in the brand new gear.
Which, I guess is a positive mark for Happy Nappy. It really put up with a bit of abuse and I was worried the printing would crack or tear, but it didn't. That's not to say it wouldn't down the line, but it didn't today.
The only thing I can really equate getting the nappy on her to is trying to get a wet or slightly damp full costume on myself. But at the same time I get that it cant exactly be loose, or it would defeat the aim of containment.
Speaking of containment, you can use the Happy Nappy on its own, which would probably extend the life you'll get out of it, but with breastfed baby poo, I was worried that would be as futile as attempting to contain wee: it's not going to happen, which is why I needed to keep her regular swim nappy on too.
Remember, nappies only contain solids in a pool – liquids escape anyway.
Taking the nappy off seemed a whole lot easier than putting it on. Like a regular costume, it just sort of 'rolls' off, which was useful. Again, however, I'd say it is a good idea to use a nappy under it because, well, if you've ever tried to pull down a soiled pull-up, you'll know what I mean – the mess goes everywhere and I'd imagine it would do the same with these. While it might keep mess out of the pool while it's up, coming down won't be as pretty!
Another positive of these is that they dry pretty quickly, so theoretically, they shouldn't be cold for long – although if you have a regular nappy underneath that's soaked up a lot of water, that argument is moot.  It's useful as you can get away with owning one, since it'll be dry in plenty of time for another swim tomorrow – or even later today, if you're on holiday!  That's another bonus, because while they're really not expensive  at around £10, if you're swimming from birth, you could need about three or four different sizes in the first year.
That said, if I was looking at them in a shop, I'd skip right past the XS and S sizes and go straight for a medium, which is suitable from 3 months to 8 months – but then I have a big baby.
The Bad
I would definitely recommend trying before buying, just to get the size right.
It's unfortunate that there is no option for adjusting the size, like with most reusable nappies.
Personally, I wouldn't put my child in a flag nappy – not of any country.  But they do have some totally gorgeous alternatives. I love the one with pink ruffles on the bum!
The Good
I think they're a really good price – totally in keeping with other reusable nappies.
They work effectively – which is probably why they're required for many UK swimschools.
They look comfortable and don't seem to bother even my sensitive skinned girlie.
They dry quickly and don't require washing after each use, unless of course they've been dirtied, and then they don't require much drying time.
There's a decent range and good variety. There are also plenty unisex options so you're not tied in to boy or girl choices, which means they can be passed on to other siblings which is always a bonus.
The Verdict
Totally worth it. They're good quality, a useful product, reusable, and are likely to be usable long after the child's outgrown them, so can go on to other children, making them environmentally friendly.  They don't cost much and they save you the embarrassment of exploding nappies in or en route to the pool.