PersonalisedPregnancy Gifts Review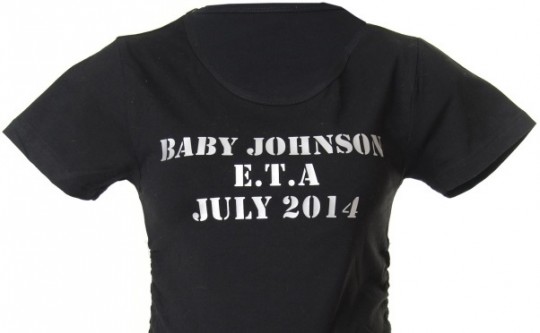 One of the things I really like about online shopping, apart from never having to leave the comfort of your living room, is that you can find a store somewhere that sells exactly what you want. Even when you didn't know that's what you wanted.
PersonalisedPregnancy is exactly that gift shop. The card shop down the high street just didn't come close to having anything that I wanted when our eldest announced she was pregnant with the first of what was going to be the next generation in our family. It was hard to find a card that really meant something.
Does the expectant mother really need a gift of her own though? And more to the point, would she really want one? There was only one way to find out, and that was to try the service. Read on to find out how it went.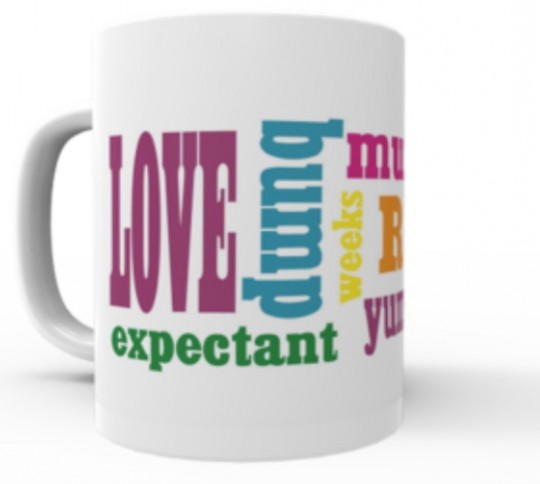 I ordered a Mum to Be t-shirt (£19.95) and a Love Notes personalised mug (£8.95). These were delivered directly to the recipient, and arrived just as she was starting to really show her bump and the reality that yes, there was a baby in there, was starting to really sink in.
At the time, I was on the other side of the world visiting family. And I have to admit I felt horribly guilty being so far away at such a crucial time. However the trip had been planned and booked before we knew, so there wasn't anything I could do about that. I can tell you though that I made back in time for the birth.
The t-shirt first. This is designed with the pregnant form in mind, and is made from 96% cotton. The rest is 4% spandex, to give the material a really snug fit that grows with the bump. The t-shirts are also extra long, so that they fit nicely right over bump and bum.
The t-shirt we received was personalised with the mother to be's name, and the estimated arrival date of the baby. As it happened, the actual birthdate was one day after the ETA, so nearly spot on.
Our tester loved the fit, and was impressed with how thick the material was. This made it feel a lot more comfortable not only over the bump, but over pregnancy breasts too. She wore it on the last dress down day at her workplace before maternity leave. "The t-shirt is so smart it definitely fitted the smart-casual code for our dress down days at work. Also I really enjoyed being able to subtly say hey, this is real, this is why I am going on leave. It isn't just a big holiday!".
Since the birth the t-shirt has been in constant use. Apart from being too comfortable not to wear, our tester loved the reminder of the pregnancy. As she comments, "It is only now that it is all over that I can look back and really appreciate the fact that I actually grew a baby. It seems pretty astounding, and I love having both the cup and the t-shirt as a reminder."
The Love Notes mug was also personalised with the mum's name. "I feel like this mug is just for me. No-one else got to do that part of the whole process. Being pregnant and having the baby is something that belonged to me alone, and having this mug reminds me how special that time was. I love it, and use it every day."
Another plus that our tester found with the mug is that it is solidly built, so keeps a hot drink hot for quite a while. Something you really need when there's a young baby around!
Pros: fabulous design, excellently well made, quality materials, an appreciated personal reminder of a special time
Cons: if buying for someone you love, remember you'll have to do this for every pregnancy!
Overall verdict: 10/10