Here's a bumpto3 promo code for you that will net you 20% off any order that's over £30.
Click HERE to bump on over to bumpto3
Promotion Code: EBS10
Discount: 20%
Minimum Spend: £30
Expires: 31 March 2010
So bumpto3.com is the brainchild of the people behind the 'Gro' company; GroBag sleeping bags, the GroAnywhere blackout blind and the GroEgg have all been featured on PlayPennies.  If you already have experience of Gro products then you'll know that their quality cannot be faulted and worth paying a little extra for - we hope this promo code will help take the pressure off that 'little extra'.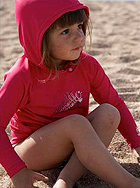 There's a LOT of things for you to choose from and going over the £30 minimum spend is going to be a piece of cake!  They have maternity clothes, clothes for babies and kids up to ages 3-4 years...hence bumpto3 (I do like names that tell it how it is!).
My youngest was born in 2006, it was HOT that summer and cropped maternity jeans like these were my maternity wardrobe saviours.

I tell you what I would have killed for too, one of these pregnancy pillows - if you're expecting and don't have one of these GET ONE!  Do it NOW! I promise it'll be one of the best purchases you EVER make!
There's lots of other goodies for you to peruse over at bumpto3.com - pregnancy essentials, toys and games through to bedding and safety stuff the site is nice and easy to navigate and you just need to put the promo code in at the shopping basket stage.  Lovely!
Thanks to warehousestock over at HUKD!