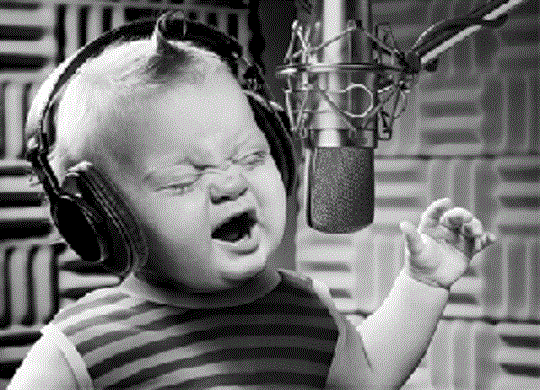 Music plays a powerful role in the development of a child. From the moment they can hear in utero to the day they are born and up, music can inspire them, relax them, help them learn and develop and so much more. This week PlayPennies teamed up with the very well know music group, Jo Jingles, to talk about the importance of music and singing for your children.
According to Caroline Crabbe at Jo Jingles, singing is a great way to communicate with your baby. They will have spent many weeks listening to your voice in the womb and it will have helped you form and strengthen a lasting bond. Now, with singing, you can take this even further and share quiet moments and cuddles together. Don't feel awkward about singing badly or out of tune either, baby won't mind!
Some great lullabies to sing to baby that you probably already know are: Rock-a-bye-baby (macabre but famous), Twinkle Twinkle, Hush, Little Baby, Baby Mine, Somewhere Over the Rainbow, Toora Loora Loora. Want to listen to these for free? Just visit BabyGamer.com and you can listen to famous moments in musical lullaby history as well as get free white noise and other cool activities.
Caroline also suggests using actions when singing these songs or listening to music as it's very good for developing balance and control in the limbs of babies and young children. Research has shown that this can also help a baby to express their feelings and moods as they watch your movements and actions, and learn how to interpret the music that they hear.
If you fancy getting in some cool songs that have cool actions, then visit The Educators' Spin On It, a site that lists a bunch of songs with actions for babies. These include Clap, Clap, Clap Your Hands, If you're Happy and You Know It, and The Baby Hokey Pokey (hilarious). Baby Singing has a bunch of other fantastic songs like Wind the Bobbin Up (our favourite), Itsy Bitsy Spider, Heads, Shoulders, This is the way, Once I Caught a Fish, and I'm a Little Teapot.
Caroline says, "Most of us instinctively understand that babies react positively to us when we sing songs to them, but what we may not fully appreciate is how those endless repetitions of Twinkle Twinkle Little Star are a fundamental part of our baby's mental, physical and social development, helping to wire up their brains ready for speech development, and this also helps to improve their co-ordination."
Essentially, by exposing your children to music and nursery rhymes at an early age it will help them to:
Develop language, numeracy, concentration and listening skills
Develop self-confidence and independence
Develop physical co-ordination
Develop social skills
Develop intellectual and emotional intelligence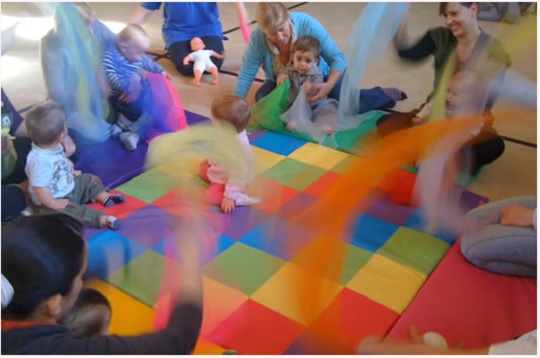 Some of my favourite websites for giving kids access to free music and for helping them to develop these skills are:
There you have it, some info, some sites, some freebies and some advice on how to make the most out of your child's development with music and movement. Don't be shy about having a jolly good dance and shake and sing badly day at home with baby because you'll both end up laughing and feeling fantastic.