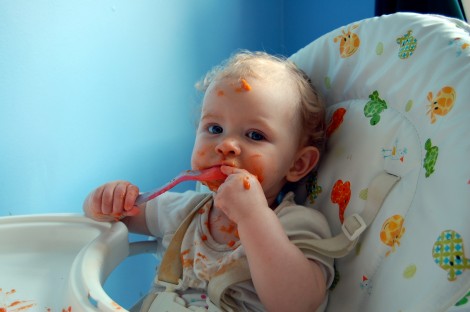 The moment you first approach weaning is a momentous one. I remember getting a bit misty eyed at how quickly my little bundle was growing, as well as a little nervous at the amount of cooking coming my way. It was also a little worrying trying to figure out everything I needed to feed her, what foods were right and vitamins and and and...
If you are a bit like me and feel like weaning is a test of skills and kitchen nous, then perhaps this free guide will come in handy. To nab your free copy all you need to do is fill in the Become A Friend form on the site and then tick the box at the end that offers you the guide.
I am not sure what the guide entails as I haven't received mine yet, so I can only hope that it's awesome. If you get your guide before I do, please let us know what you think!
Thanks to pinkmelonsmr2 at HUKD!