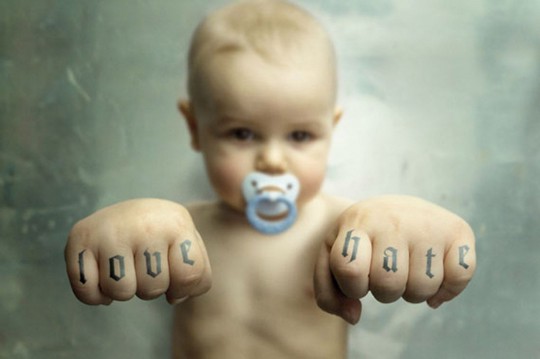 Honestly, if I hear the word "recession" once more I may just burn that page in my dictionary. It's so darn depressing. And the fact that the government appears to enjoy targeting women and parents, well, that just makes it a bit harder for us all to cope with raising our kids. But this is a guide that says, "so what!" as these tips will help you save money and laugh in the face of that darn word…
1. Pushchair savvy
Yes, those very expensive and beautiful pushchairs are lovely but they are, as I said, very expensive and really not worth the money. A cheap and cheerful all-on-one can cost you less than £100 and will last you right up until the time that your tot doesn't need it anymore. And many of these come with the infant car seat included. Shop around and save, or, if you really HAVE to have a fancy one, get it second-hand.
2. Sell and buy
Honestly, I swear by places like eBay for stocking up on baby essentials or selling unwanted gifts. If you got five of the same thing, then sell them here and buy what you do need at a discount. I got a box of baby clothes, many still with tags on, for 87p. That was 100 clothes from newborn to 6 months for 87p.
3. Sales and deals
ASDA, Argos, Tesco, Sainsburys – these stores all sell simple and functional baby clothes at really good prices, especially if you scoop them up at any one of their regular baby events. Honestly, buy in bulk and for a year or so ahead, go to every sale and stock up on essentials. You can get wipes, nappies, clothes, bottles and all sorts for (sometimes) ridiculously low prices.
4. The bed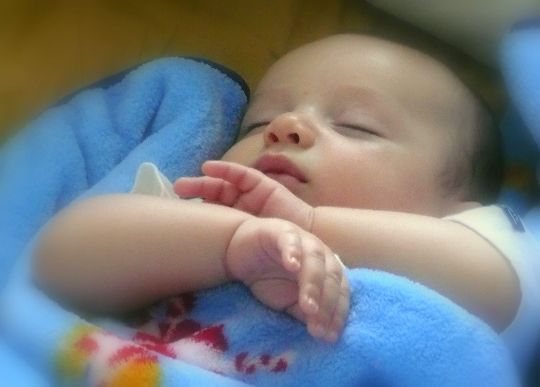 There is a debate as to which kind of cot you need. Do you get a cot-bed or a cot and then a toddler bed? I think that the cheapest option will depend on the deals at the time, but I bought a cot-bed for £120 which lasted for four years and then we got her a proper bed which worked out a lot cheaper than getting a cot, a toddler bed and then a real bed.
5. The nursery décor
Make your own nursery items, like changing mat covers, instead of spending a fortune on matching bits and pieces that are overpriced and pointless. Yes, a Winnie the Pooh themed nursery is lovely, but baby won't care and your wallet will. And, if you are desperate, why not get cheap fabric with the print you like and make your own pictures, notice boards, pillow cases and so on?
6. Nursery furniture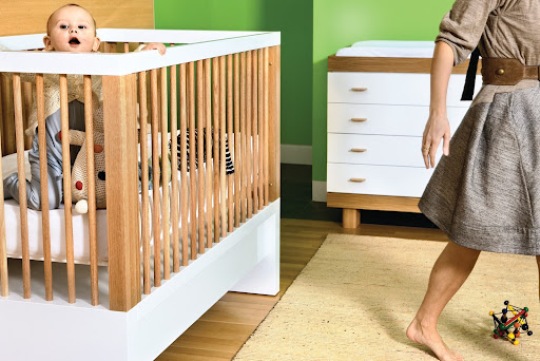 We converted an old chest of drawers into a changing station. A £1 changing mat from a car boot sale with high sides, a lovely pack of terry cloths that cost 50p, and voila, a changing station. Same goes for all sorts of nursery items – get chairs, tables, chests from charity shops et al, repaint them and save a fortune.
7. Use the sink
Why buy a fancy baby bathtub when you can use the sink? Honestly, it seems almost traditional to wash baby in that sinky-poo and you don't end up with a huge plastic tub clogging your bathroom.
8. Prepare a savings plan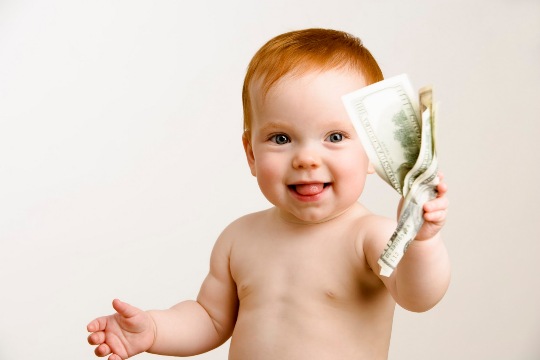 From the moment you know that baby is coming, you should consider getting them a special savings account into which you deposit a sum every month. It doesn't have to be a fortune, a simple £10 a month is fine, but when they hit 18, they will have a little nest egg to help them study or go further in life.
9. Don't buy baby food
I think that bottled baby food is fine for life's little emergencies, but as something to buy every day? Complete waste of money and nowhere near as nutritious as homemade food. Do it in huge batches and freeze it if you are time strapped.
10. Toy time
I love buying my children toys. It is my Achilles Heel. However, it is expensive, spoils them, and fills the house with tat. Instead, encourage your kids to make their own worlds, create their own toys and learn to have fun with what's around them. It's cheaper and better.