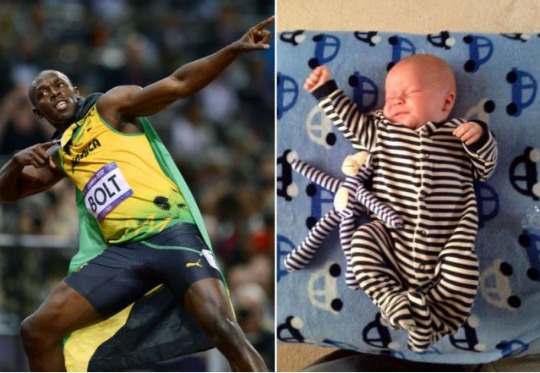 If you have a few minutes take a peek at Usain Bolt on Twitter. Do you remember that famous 'lightning' pose he did after winning a race?
Well, people have been sending him pictures of their babies in the lightning pose, and he has been posting them on his twitter account and giving them his appraisal.
It's very cute, and very funny too.