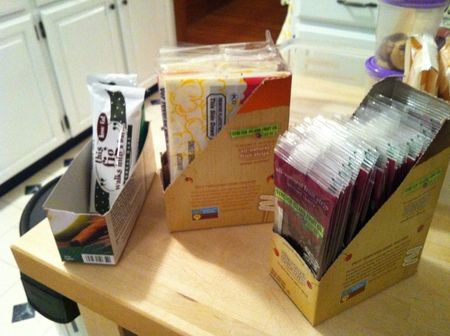 OOOH now this appeals to me!
I'm can be a bit obsessive when it comes to tidy kitchen cupboards, fridges and freezers - I can't bear it when things are shoved in and I end up having to rifle around before I find what I'm looking for.
Not only that, tidy and organised cupboards just LOOK nice (yes, they do!).
You could go and spend a fortune on various sized tupperware tubs OR you could follow THIS EXAMPLE over on Parent Hacks.
Awesome; I'm going to go and cut up cardboard boxes now and restore order to my kitchen cupboards.