'It's A Boy!' Birth Announcements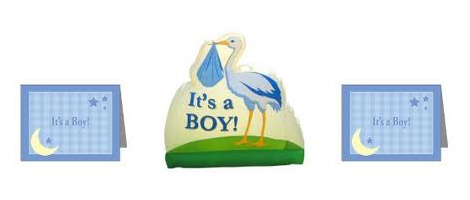 The ultimate 'It's A BOY!' birth announcement cards, for parents with a sense of humour!
Click HERE to experience the ultimate 'It's a BOY' birth announcement

There's not much more you can say about it really, is there.
I properly laughed out loud when I saw this a couple of days ago and figure you'd have to choose its recipients wisely.
I can't imagine it going down a storm with Aunty Mabel...unless, of course, Aunty Mabel has the same sense of humour as her neice or nephew
So if you've just had a son and aren't a fan of the cutesie-schmootsie pale blue cartoon hedgehogs, storks and bunnies birth announcement notes, then THIS could be just the sort of alternative idea you were looking for!