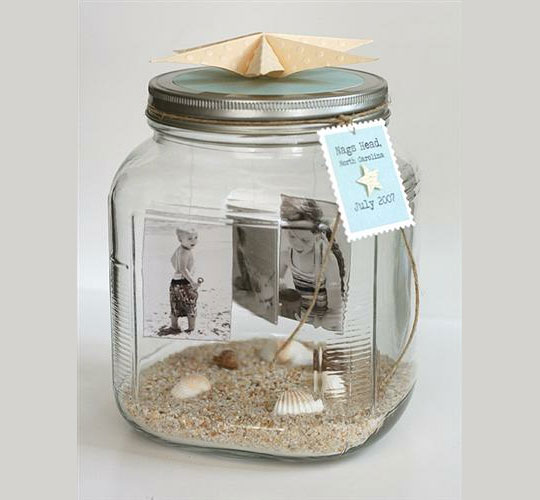 I've been looking around for various ways to turn some photographs into a very special 'memory keepsake', something a little different to a photo album that will invariably be shoved on a bookshelf and forgotten about.
During my moochings around the internet I came across this WONDERFUL 'memory jar' idea and I've absolutely fallen in love with it - I'm going to go to my local Hobbycraft this morning, get all the bits and pieces I need and make a SUPER special one for my youngest son.
You could make a memory jar for anyone, for any event and if you really take your time and make it look really professional, they will really look very special and be treasured for years to come.