Free Lunch Box Love Notes Printables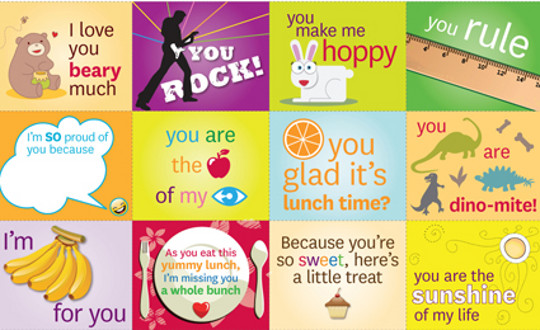 A few days ago I opened a new pot of nappy cream and a little bit of paper fluttered out. It had a message on - an encouragement about my being a great mother and doing a wonderful job - it was so unexpected, and really, really sweet. It made me remember coming home from school to find letters from my mum on my bed.  There's something beautiful about written down expressions of love, and quite obviously something memorable.
It can be hard during the summer holidays to stay sane, but store these lunch box love notes away in your memory - or better still, print out the free printables and keep them in the cupboard - and surprise your little ones and other half with an unexpected love note from time to time.