Free Competitions: Win an HD Camcorder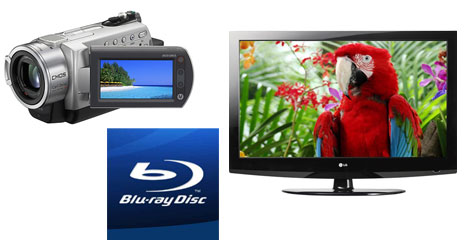 Roll up! Roll UP! I hope you're feeling lucky as it's competition time again!
If you want to capture precious memories on high definition 'film' then you should enter this competition for a JVC HD Camcorder.
[Answer = 1864, Ends 31 July 2010]
Or perhaps you'd rather have a Panasonic HD Camcorder instead (I know some people are very particular about their electrical brands) in which case, just email the answer to the question 'Which city is best associated with Bollywood?' along with your daytime telephone number to: competitions@shortlist.com with the subject 'Competition - KHAN'
[Answer = Mumbai, Ends 6 July 2010]
Would you  like a brand new 42" LG HD TV to watch your precious home movies on? If you do, just enter this competition run by GMTV for your chance to win one!
[Answer = Alice Sebold, Ends 25 July 2010]
And finally, to top off our audio visual competition fest' here's your chance to win a Blu-ray DVD player so you can watch the latest movies in all their glory on the big HD TV you won with GMTV!
[Answer = The King of Bollywood, Ends 7 July, 2010]