Free Competitions: Win A Home Entertainment System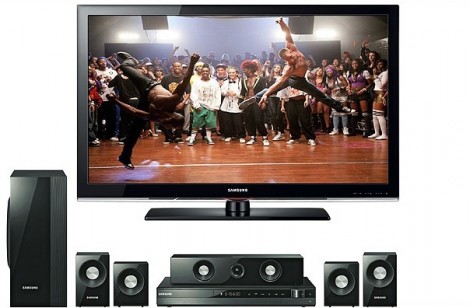 I love little keepsake things and have often drooled over things like this little circle fingerprint charm from the Keepsake Company.
Send your answer to the question along with your name, address, email address and telephone number to comps@whattodowiththekids.co.uk with the name of the competition in the subject.
Question: what is the middle emblem in The Keepsake Company's logo?
[Expires - 30 September 2010. Answer - Heart]
Photos are other keepsakes that there are lots of in this house - if you're in need of a new camera then enter this competition and you might just win one!
Just fill in your details and answer the question to be entered: What big prize is currently on offer at PCHPrizes.co.uk?
[Expires - 9 October 2010. Answer - £60,000. NICE!]
If you think you can hold an iPhone 4 the right way (hur hur, that STILL amuses me) then enter this competition - there's one to be won every week!
Answer the question, fill in your details and keep your fingers crossed: How much does the iPhiladelphia iPhone app cost?
[Expires - 9 December 2010. Answer (for this week) - Free]
How do you fancy winning a 32" Samsung TV and Home Entertainment system?  Answer this question and all that malarky and it could be yours: Which two dance genres collide in StreetDance 3D?
[Expires - 4 October 2010. Answer - Streetdance and Ballet]
Good luck everyone!
Thanks to Lucerysmum, Yorlasty, VeedubyaGti and Painkiller over at HUKD!