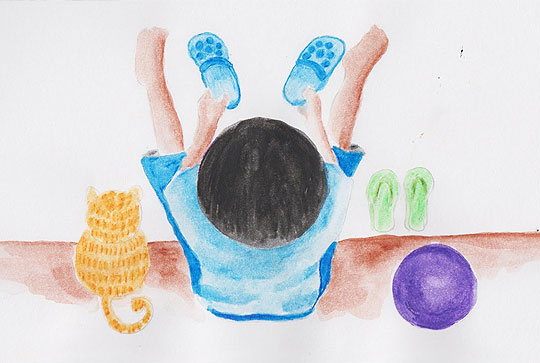 I just came across this devastatingly simple way of helping your child tell their left from their right so they can put the correct shoe on the correct foot.
It's brought back loads of memories for me; I was one of those children who could grasp really quite complex things easily, but putting my shoes, slippers or riding boots on the right feet?  WOW, that was tricky and my mum was forever writing L and R on the bottom of all my footwear.
This idea from ParentHacks takes the L and R with permanent marker, using a little colour coordinated, hand-made friendship bracelet to make it easier for even very young ones to get to grips with tricky task of learning right and left and 'right foot, right shoe - the one you're left with goes on the left'.