Celebaby: Tori Spelling Lied About Losing Her Baby Weight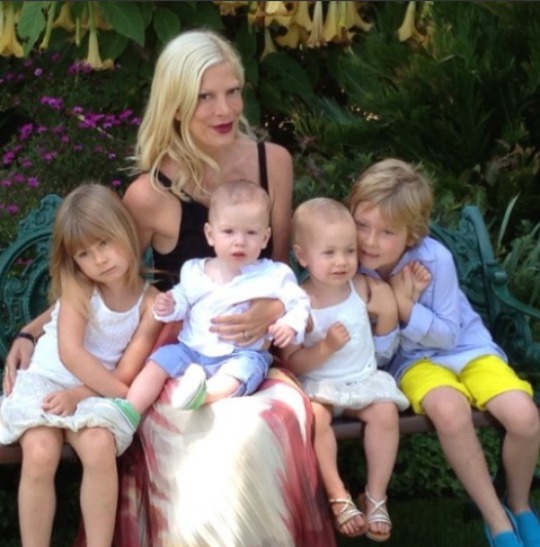 Stop the presses. A celeb is speaking the truth about her post-baby body!
It turns out that Tori Spelling didn't exactly tell it how it really was when she was quizzed about her weight loss following the birth of her last baby, Finn, in August 2012.
Hello! magazine reports:
"The mum-of-four dropped 45 lbs after the arrival of her youngest child, and she told US Weekly she lost the weight through a combination of low-impact cardio, and a "healthy diet" of fish, vegetables and soups, and "sensible" snacks, including rice cakes, hummus and avocado.
But in her new book, Spelling It Like It Is, the 40-year-old actress said she lost the weight by eating very little — and said that her publicist told her not to be truthful about her strict dieting regime."
Tori says her publicist advised her against telling the truth about her weight loss, on the grounds that women wouldn't want to know that she'd lost weight by dieting instead of exercising. Despite saying that she swam, Tori confesses that she "can't do much more than doggy paddle."
We're glad that Tori has lifted the lid on this, but disgusted that a publicist encouraged her to tell porky pies about it. Shame on you!