Celebaby: Is It Safe To Come Out Yet?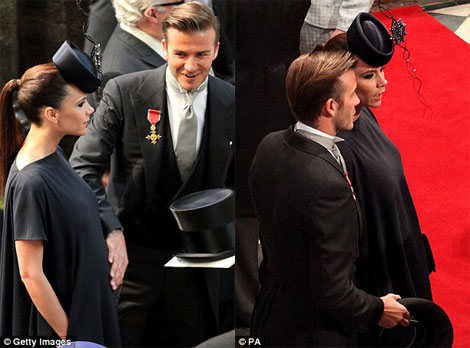 So...I could tell you about a hundred million Royal Wedding things, if this wasn't supposed to have something to do with babies!
I wonder how many girls born yesterday were named Catherine?  Plenty I imagine and it won't come as any surprise when we're told that Catherine and William are top of the girls and boys name chart for this year.
As yet I haven't come across any 'is the Duchess of Cambridge pregnant already?' headlines, but it's only a matter of time.
Mariah Carey
I did come across whispers that Mariah Carey was secretly having her twins yesterday, having booked a c-section for their delivery for the 29 April - but I can't find ANY other information that confirms or denies that.
According to Extra, the 42-year-old booked a caesarean section to guarantee that she gives birth - erm, I think giving birth is a given, those babies can't stay in there forever!
So we're still waiting and watching on that one - we DO know, however, that Mariah and her husband Nick have already chosen names for the twins - a boy and a girl - but are keeping them as a surprise until the day they arrive.
Victoria Beckham
On Thursday I told you about Victoria's wedding outfit anguish.
What she wore yesterday hasn't gone down well with the press and from the pictures I've seen of her outfit, she shouldn't go into maternity fashion design anytime soon!
Looking at the 'tent' of a dress she wore took me right back to a dress that my mum made for me when I was preggars with my daughter, some 16 years ago, and was experiencing similar wedding outfit anguish to Victoria.
It was HIDEOUS (sorry mum, but it was) and there was no way on earth I was going to wear it, it really was shocking and remarkably similar to Victoria's dress that she, apparently, designed herself.
If you haven't seen pictures of it then let me help you out: think of a navy blue tent, cut a hole in the top for your neck and VIOLA, one Royal Wedding maternity dress!
I've looked at the pictures of them for far too long (so I could write this) and, you know, both of them looked just a bit cheap and 'out of place' yesterday I thought - the almost looked scruffy compared to the stunning elegance that others displayed.