Celebaby: Rachel Gets Patriotic and the Costner Clan Expand!
In today's Celebaby - Rachel gets all patriotic by getting her England kit off and the Kevin Kostner offspring tally reaches SEVEN! I'd forgotten all about him since Robin Hood and Dances With Wolves - I guess we all know what he's been doing in his spare time *wink*
Rachel gets her England kit off!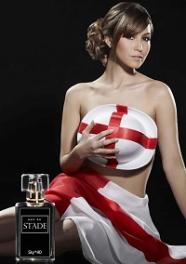 I like Rachel Stevens; she's cute and tiny and seems like an all-round nice girl.  She was stunning in Strictly Come Dancing with the fabulously narcisstic Vincent Simone and, from memory, she's never hit the tabloid headlines with anything scandalous.
I'm surprised I like her, she's too nice!  Even her latest ad campaign promoting a unisex World Cup fragrance, with nothing but  the flag of St George and a similarly patterned bowler hat to protect her 3-month preggars modesty, doesn't have me rolling my eyes as I usually do when celeb' women do this sort of thing.
The fragrance is called 'Eau de Stade' and is supposed to capture the smell of the football field as well as the host nation South Africa - well I can buy into the smells of SA because it does smell lovely, but smells from the pitch...what, like hot sweaty shorts and socks...?  Sorry, let me stop laughing for a minute and then I'll carry on!
I think then, we can probably assume that we'll be seeing the, almost, obligatory 9-months pregnant 'bare it all' photographs gracing the covers of a glossy magazine come November.
No. Seven for Kevin Costner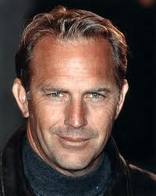 He's 55 now you know!  The Robin Hood actor - actually wasn't it called Robin of Sherwood, not wanting to get it confused with the current Robin Hood movie gracing our cinema screes - and his wife Christine (36) added to their number by one yesterday with the arrival of a little girl.
They've named her Grace Avery Costner and for those that like all the facts and figures: she was born at 5.46pm, she weighed 7lbs 11oz and was 21 inches long.
She's Kevin's seventh child and his third with Christine; they've been married since 2004 and their other two littlies are Cayden Wyatt (3) and  Hayes Logan (16 months).
The remaining Costner clan is made up of  Annie (25), Lily (23), Joe (22) and Liam (13).
Congrats to them all and welcome to the world little Grace Avery (lovely name!)