Celebaby: It's All So Quiet!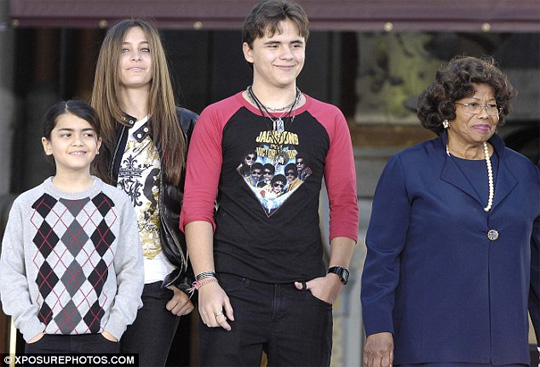 It's all so quiet in the world of Celebaby, to borrow the immortal phrase from that Bjork song - shhh, SSHHH!
As far as I know, Robbie Williams hasn't become a dad yet, Snookie hasn't become a mum yet and Amanda Holden says she weighs more now than she did before she was preggars - although you'd never know it to look at her.
Did you watch the Olympics closing ceremony?  Did you wonder, like I did, how on earth Gary Barlow managed to sing that song without crumbling into a sobbing heap?  I know there's the whole professionalism and 'the show must go on' spirit in all performers but MY GOODNESS, my respect and admiration for him went through the roof, and I'll admit to having a tear in my eye on his behalf.
The Jackson family war shows no signs of reaching peace, or a stand-off even, any time soon and Katherine Jackson is reported to be absolutely devastated by her children's deception.
Just in case you have NO clue what I'm talking about: basically, Janet, Jermaine and Randy Jackson are a bit miffed that Michael didn't leave anything to them in his will.
When he died he owed hundreds of millions of dollars however, NOW that estate is worth hundreds of millions of dollars and they are contesting the validity of his will.
One evening last month, Katherine Jackson went to watch some of her children in concert - she never made it to the concert and she vanished without trace! This prompted VERY worried tweets from Paris Jackson (Michael's daughter) and some 10 days later Katherine Jackson was 'discovered' fine and well with family in Arizona.
It turns out that she'd been tricked into going away, by Janet, Randy and Jermaine; they didn't tell her that her grandchildren hadn't been told, that they were trying desperately to contact her and had all methods of communication with the outside world taken away from her!
Katherine Jackson is SO upset (and you really can't blame her!) that her children are barred from visiting her home and she's flatly refusing to see them at all.
Honestly, you couldn't make it up if you tried!