Celebaby: Move Over Celebrity Dads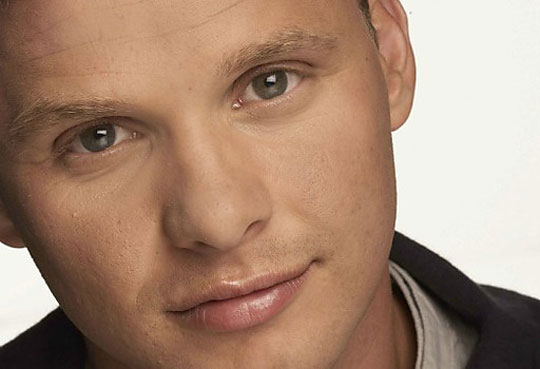 Who won the last Dad of the Year?  I have a feeling it was Peter Andre - hang on, I have to go and look it up now otherwise it's going to bug me...oh, it was Gary Barlow *yawn*
Having just read an article featuring Jade Goody's ex-partner, and father of both their boys, Jeff Brazier - I think he is far more deserving of a fatherhood award, and not some trashy meaningless one either.
I rarely find myself surprised but reading about Jeff and how he's brought up the boys - Freddie (seven) and Bobbie (nine) - since Jade died from cervical cancer three years ago, has left me with a massive and new-found respect for this young man and how he's dealt, and continues to deal, with everything.
After Jade died, he contacted the Press Complaints Commission and requested that a ban be put in place which prevented photos of the boys being published by the press; they agreed and since then the boys have been able to live away from constant media intrusion.
Jeff promised Jade that he would never let the boys forget her, "The thing that really worried Jade is the kids would forget her, so I promised I'd keep her memory alive. I don't want them to grow up each year remembering less and less. I talk about her all the time with the boys. She's a huge part of where they came from. She's their mum."
Jeff''s priorities are clearly his boys and making sure the important people in their lives are there when they need and want them, and anyone new who comes in knows, and understands this and is prepared to fit in.
He's been dating Nicola Tappenden for the last six months and the boys have been very firmly reassured that she's not going to be a replacement mummy for Jade.
"After losing their mum, they don't want another mum. I reminded Freddy that Nicola isn't trying to be his mummy — that no one could replace her. That's what he needed to hear and he understood."
Jeff also went on to say, "Introducing her to them is a pretty big step for all of us, so I don't want to rush it. But if she can one day throw some moves on Bob's scooter and make a huge picture with beads for The Fred, she'll have three very happy Brazier boys."
Happiness - definitely something those three Brazier boys deserve by the bucket load.