Celebaby: That's A LOT Of Child Support!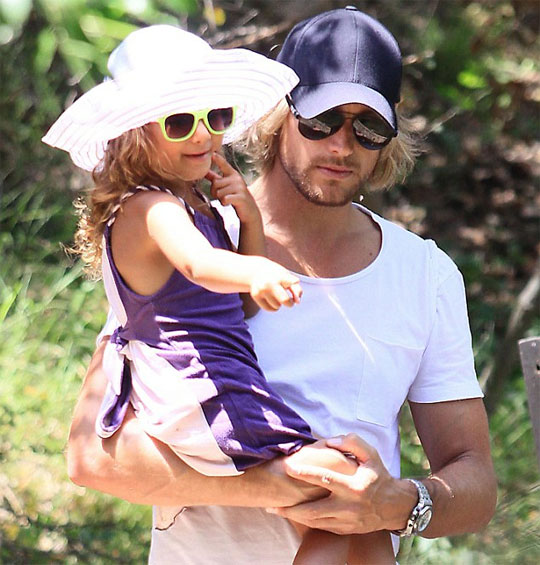 Halle Berry and her ex, Gabriel Aubry, have been locked in an epic and bitter court battle over their daughter, Nahla, for over a year.
Every now and again they seem to be reaching an amicable solution to their family situation, where everyone is happy (or at least as happy as they can be), but then it all blows up again and everyone goes trooping back into court.
The latest judicial ruling is in Gabriel's favour - Halle has been ordered to pay him $20,000 a MONTH in child support; yep, you read that right - $20,000 a m-o-n-t-h.
Gabriel reached this colossal figure by stating this is the amount he needs to maintain a house and lifestyle intact to allow Nahla to continue to live the lifestyle she's used to when she spends time with him; genius!
TWENTY THOUSAND DOLLARS a month! I can't get over that - what a scam, and whilst it seems that Gabriel has won this round there's more court action to come.  Halle is engaged to Oliver Martinez, Kylie Minogue's ex, and wants to move herself and Nahla to live with him in Paris.
Gabriel, as you can imagine, isn't happy about this and so the fighting continues in what has to be one of the most protracted and rollercoaster child battles I've seen for a long time.