Celebaby: Lavendar Biscuits For Morning Sickness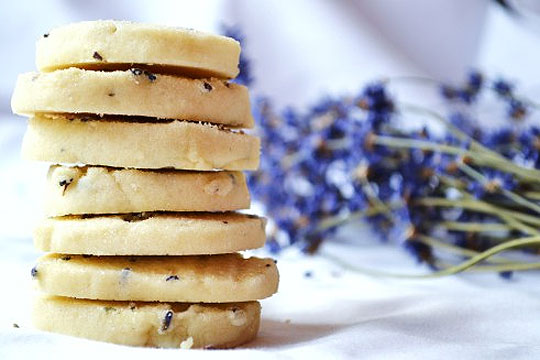 If you're suffering from morning sickness a'la the Duchess of Cambridge (or on a lesser scale even) then you might want to get your hands on some shortbread lavendar biscuits from her father-in-law's Duchy of Cornwall range.
Apparently, Camilla's been sending them to her as lavendar is supposed to help ease queasy symptoms, and you can't go wrong with shortbread biscuits either, can you!
David Tennant was on the Jonathon Ross show the other night and revealed that he's expecting his second child, with wife Georgia Moffet.  They already have a on-year-old daughter, Olive, and David is the adopted father of Georgia's 10-year old son, Tyler.
Georgia and David got married on New Year's Eve 2011 and, on the subject of the new baby, David said: "'It's lovely, very lovely. It's exciting."
It looks as though Rochelle, of The Saturdays fame, is going to be another one of these pregnant women who just look amazing all the way through!  She'd been in three different time zones in three days and, even though she looked none the worse for wear, she 'fessed in various tweets that she was TIRED and hungry:
"I think I may have created my own time zone!! My body has no clue what's going on lol. 3 time zones in as many days..."
"Boom. They do 24 hour breakfast here! This is gonna settle my need for blueberry pancakes :-)"
"Urgh! Not be able to get to sleep when u know u need to is soooo annoying..."
The Saturdays girls could be over in America for a while to come as they've just signed a deal for a reality TV show, and bagged a US recording deal for a new album.