Celebaby: Kendra Wilkinson Expecting Baby Number 2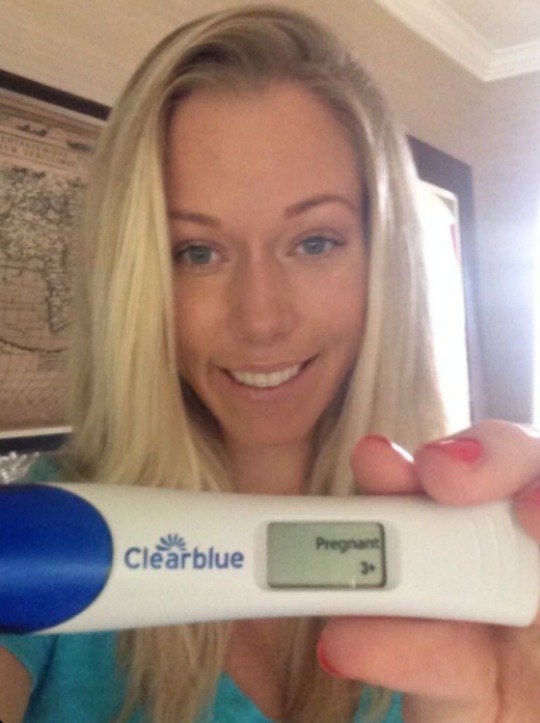 Expectant mum Kendra Wilkinson has been telling the world about her pregnancy symptoms. In an interview with People magazine she said her husband Hank Baskett has been a "team player" during her pregnancy:
"He's the one who has to deal with my symptoms and hear my problems. I already have cravings and they're very specific. As he's getting into bed, I'm like, 'I need food!' – usually cheese. Every night this happens, and if he brings up yellow cheese and not white cheese … Oh my God, go back downstairs. He's having to pay the price."
The American TV personality and star of Kendra on Top announced her pregnancy on Twitter at the end of October, posting the above snap and writing:
"Round two. Here we go!!"
Kendra and Hank are already parents of a little boy, three year old Hank Baskett IV, but it seems this pregnancy might be their last. The Daily Mail reports that Kendra has said:
"No more. I might tie [my tubes] or take them out or whatever you do with it!"
Er, ouch!